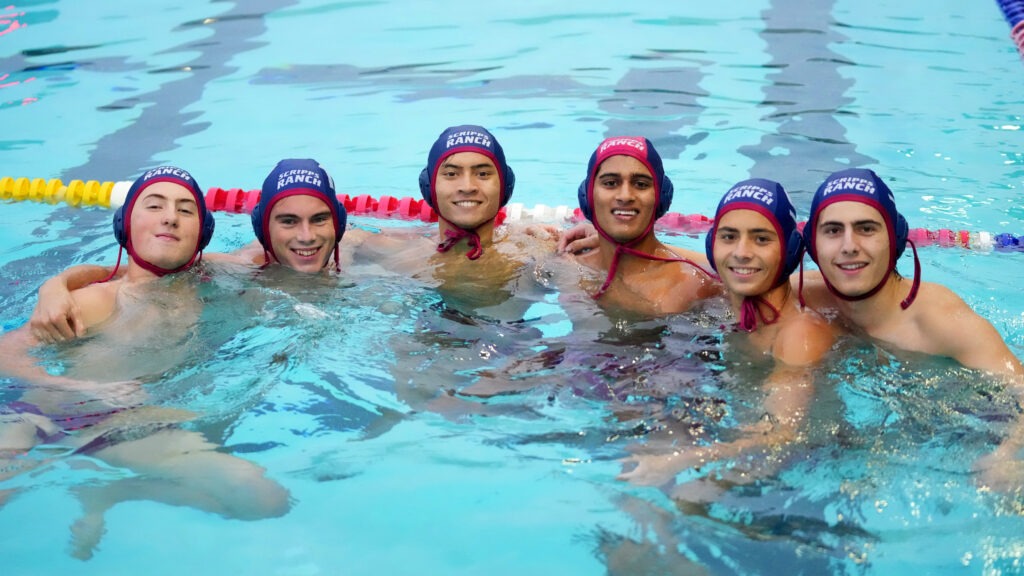 Water polo team defeats High Tech
The Scripps Ranch High School mens water polo team defeated High Tech High 18-11 on Oct. 12.
The Falcons celebrated Senior Night. Six seniors were recognized (one of the photos) at the game which also had a "cage" presence of student supporters.
One of the spectacular plays involved the Scripps Ranch goalie firing the ball the length of the pool. It sailed over the opposing goalie's outstretched arms for a score a second before the halftime buzzer.
Next, the Falcons will play away against Mission Bay High School on Wednesday, Oct. 19 at 3:30 p.m.