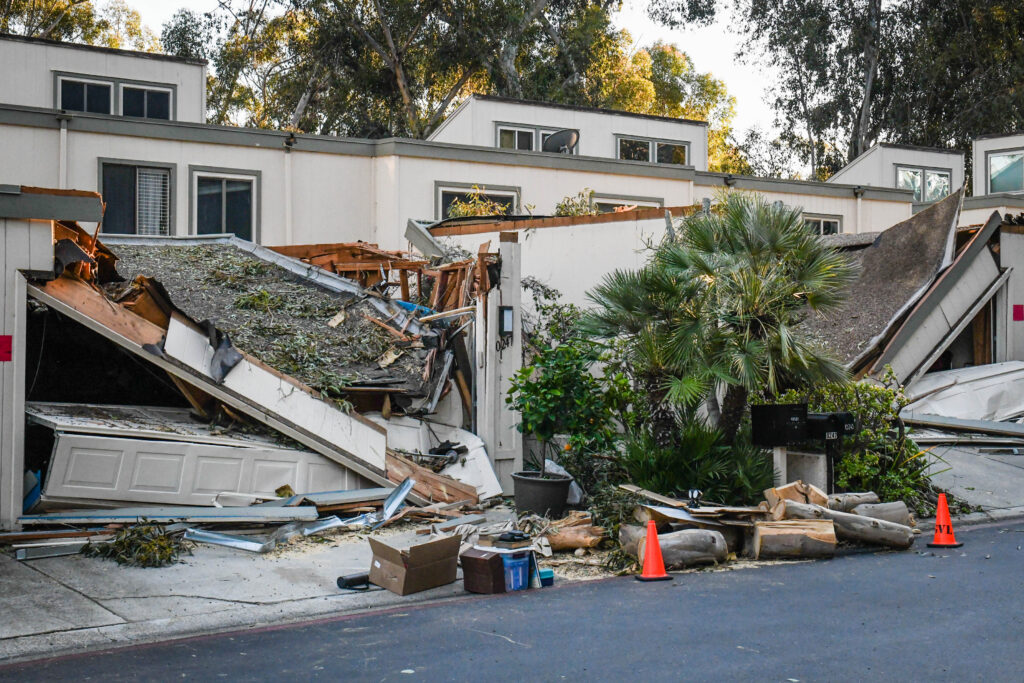 Winds topple trees in Scripps Ranch
Santa Ana winds knocked down trees, causing damage in some areas of Scripps Ranch on Thursday, Jan. 26. A high wind warning was in effect for most of San Diego.
San Diego Fire-Rescue Department firefighters were dispatched to the scene of townhomes in the 10200 block of Caminito Covewood at 11:40 a.m. It appeared that more than one fallen tree severely damaged townhomes and vehicles at the location, trapping one resident inside her home. Firefighters rescued the trapped woman. No injuries were reported.
At least one other tree fell along Willow Creek Road, disrupting traffic. Workers were on the scene, cutting up and removing the tree.