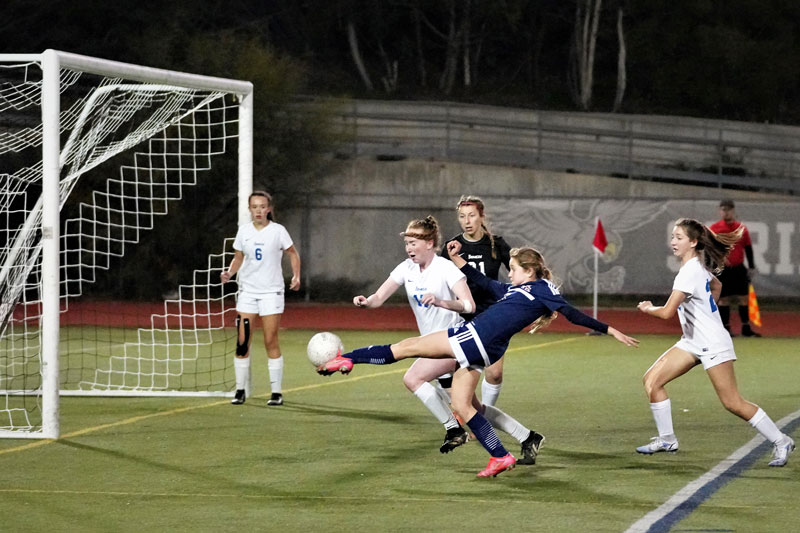 Womens soccer team faces tough opponents
The Scripps Ranch High School (SRHS) womens varsity soccer team is in the midst of its season and has run into fierce competition.
Just as winter break began, the team fought its way to the finals in the platinum division of the San Diego Holiday Jubilee UCHS Girls Soccer Tournament, but suffered a 0-3 defeat against University City High on Dec. 18 in the tournament championship game.
Following the holiday break, SRHS lost to Westview High 0-1 on Jan. 3, was defeated by Mission Bay High 0-2 on Jan. 4, and battled to a 2-2 tie against Rancho Bernardo on Jan. 6.
Next, SRHS will host Point Loma High at 6 p.m. on Jan. 11, and play San Diego High at home on Jan. 13 with a 6 p.m. start.