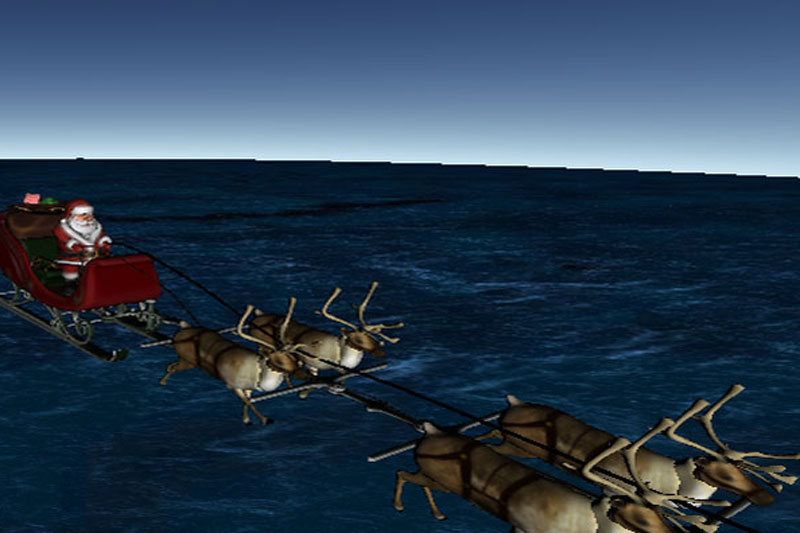 Keep track of Santa
The North American Aerospace Defense Command (NORAD) continues its decades-old mission of keeping track of Santa Claus and his reindeer on their journey from the North Pole to every home in the entire world to deliver presents on Dec. 24, Christmas Eve.
Santa will land his sleigh on each roof, drop into each home and leave Christmas presents overnight. NORAD, buried deep within a shelter in Cheyenne Mountain in Colorado Springs, is the only organization in the world with the tracking capability to keep an eye on Santa's incredible trek throughout the world.
NORAD's mission tracking Santa Claus on Christmas Eve is in its 65th year. It started when a local Sears ad in a Colorado Springs newspaper had a big image of Santa and encouraged children to call a printed phone number to speak with Santa. Unfortunately, there was a typo and the phone number was that of NORAD. That number led directly to the top-secret red phone that was only used for global emergencies. More phone calls rang and, once the men at NORAD realized what was happening, they began answering the phone to let the callers know the progress of Santa's sleigh.
Today, NORAD will continue its Santa Claus mission.
Children may call NORAD Tracks Santa Operations Center at 1 877-HI-NORAD (1 877-446-6723) or send. Visit noradsanta.org.