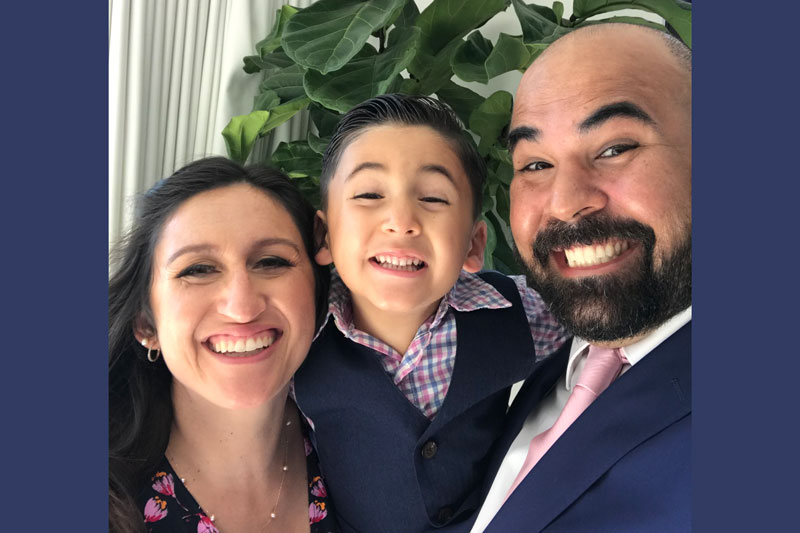 RomBomb Burgers are the bomb!
By John Gregory
Hamburger fanatics seeking a new, nearby taste sensation need look no further than RomBomb Burgers, a curbside pick-up style burger service.
This efficient business that is seemingly perfect for these COVID-affected times was recently created by Romin Irani, who grew up in nearby Mira Mesa.
Hungry customers can place an order earlier and schedule a pick-up time for Tuesdays between 3:30 and 8 p.m. That's right – the business is open one day each week and offers curbside pick-up service only. That's just fine with Irani, since there seems to be no shortage of customers and there is no food waste.
He can prepare up to 18 single burgers every 15 minutes, or nine doubles in the same amount of time. Customers order within their time frame and a helper brings the food to their car in the parking lot of a commercial food kitchen right across the street from Scripps Ranch High School on Scripps Lake Drive.
Irani said he took a "deep dive" into burgers about a year and a half ago when he started to do some research. He read the book "Hamburger America" by hamburger guru George Motz who drove around the U.S. and documented the different kinds of hyper-regional hamburgers that are unique to different areas.
"One of them that stuck out to me was in Oklahoma. During the Depression, they would add a lot of onion to the hamburger … to make the burger still affordable," Irani explained. "That concept stuck around and it's pretty famous out there. It's called the fried onion burger. I kind of saw that, dug in and started making my own version of it."
He cooked some of the burgers during a party before coronavirus hit the U.S. When asked, his friends said they would pay to have his burgers if he were ever to go into business.
Last summer, Irani experimented with a few pop-up burger events to test his concept. Then Irani started the process of applying for permits to officially open his business – and he began looking for a place to prepare his burgers. He found a commercial kitchen in Scripps Ranch called Personal Touch Dining, which is used mostly for catering weddings and other special events. He rents a spot every Tuesday and sells about 250 hamburgers on those days.
Irani said it's a good fit since he doesn't want to lease a brick and mortar location, especially during the coronavirus pandemic.
"And my system was working out … so I kept that system," Irani said about his customers being able to place orders then arrive for pick-up. "They show up at their time, message us that they are there, we walk out their bag and they are on their way."
RomBom Burgers are made with fresh, lean beef; cheese; paper thin sliced onions; buns; and Irani's specially-prepared sauce.
The price for a single burger is $5 and a double costs $8. Most transactions are prepaid through Venmo. Instructions for pickup are messaged to each customer. Swell brand craft sodas are also available. In addition, Irani books special events, including drive-by parties.
Those wishing to place a RomBomb Burger order can find information on Instagram: @rombombburger or email rombombburgers@gmail.com.