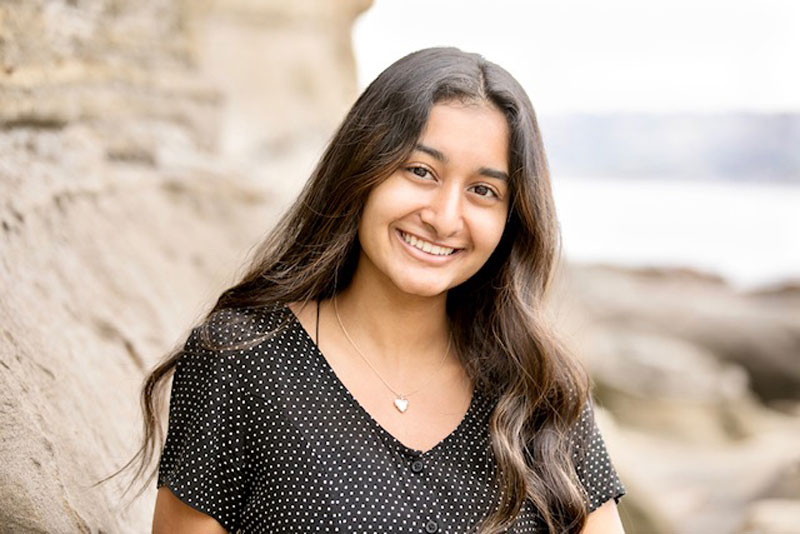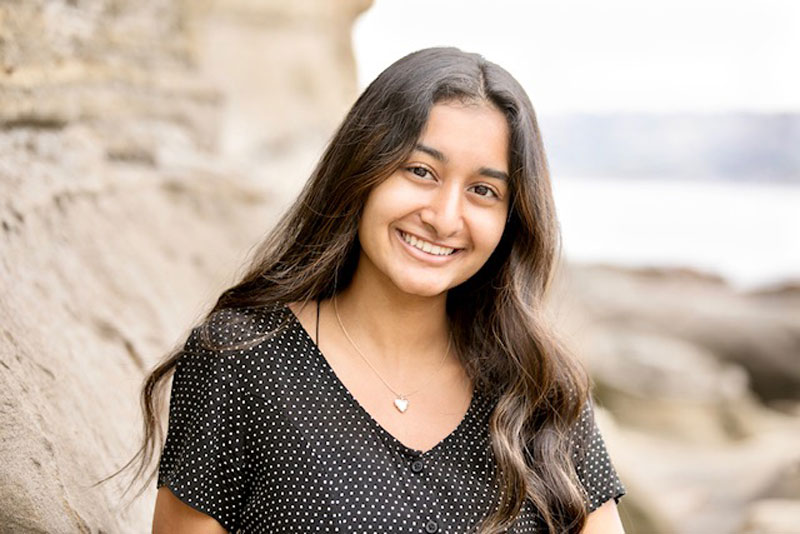 SDMA features student artists
By Nick Ng
The San Diego Museum of Art (SDMA) will exhibit original artwork of local students from kindergarten to 12th grade in its 46th biennial Young Art celebration. The exhibit also features artwork from three Scripps Ranch High School seniors: Sanjana Ganti, Charlotte Moore and Irene Kim.
Their submitted works are part of the exhibit's theme of "My World, Our Planet," a theme that brings awareness to environmental and sustainability issues.
Ganti, who started to draw at age seven, said that her artwork, "Head in the Clouds," was not originally intended to be a museum exhibit.
"My AP art teacher, Ms. Brady, found out that the museum was doing this exhibition," Ganti said. "So, she chose three of our pieces to submit, and the three of us got into the exhibit."
"Head in the Clouds," which was drawn with Prismacolor pencils on a cardboard stock, is part of Ganti's art portfolio in which she depicts the theme of "imagination" and the "concept of daydreaming."
"This piece is more focused toward nature and someone just being one with nature," Ganti explained. "Each of my pieces has a person in them, and each piece centers around an idea. So, this specific piece is about a woman's connection with nature."
Moore's painting of a bighorn sheep, titled "Ram," was created with acrylic paint on canvas.
"This painting is about the natural beauty of animals and their importance to the environment," Moore said. "The peaceful expression on the ram's face is meant to show the serenity that can be found in nature."
Kim's artwork, "Assistant Animals," focuses on various aspects of environmental problems, such as climate change and water pollution. While it may not overtly seem to present these issues, Kim had hidden messages throughout the drawing.
"This hidden way of communicating an issue was my intention when creating this piece," Kim said. "I wanted this piece to mirror reality. I chose to represent the pollution that occurs both on land and in water. Sharks, a seal and an otter – which are normally underwater creatures – can be seen swimming in the sky to escape the dirty, highly polluted waters."
The animals she drew in the sky represent the amount of litter they consumed to the point where they become "inflated and floated."
"As the animals travel into the sky, they're helping to clean up after the plastic cups that humans have thrown out," Kim said.
Ganti's art instructor, Anne Brady, often encourages her students to submit their art pieces to Young Art every year.
"This year I wanted to make sure students still had a chance, so I offered it to my AP Art students," Brady said. "I selected works by five students that I believed fit this theme. Three out of five works were selected by the museum to be a part of the exhibition at the SDMA in Balboa Park."
The San Diego Museum of Art has been running Young Art since the early 1930s. This year's theme aligns with the museum's mission to promote waste reduction and eco-friendly practices and infrastructure.
While Moore said she will not be pursuing an art career, and Kim is still undecided, Ganti plans to pursue a career in art and design. She has applied to a few schools in California, such as those within the Los Angeles area.
"I'm hoping to minor in art," Ganti said. "I'm hoping to do graphic design or something with computer science together."
The Youth Art exhibit runs from March 26 to May 9. For more information, visit bit.ly/3czJ7Yb.