SUMMER EVENTS
JUNE 28
SD County Fair
Carnival rides, concerts, food and exhibits highlight the San Diego County Fair, now through July 4 at the Del Mar Fairgrounds, 2260 Jimmy Durante Blvd. Closed Mondays and Tuesdays in June.
Nighttime Zoo
Guests can visit tamazing wildlife during Nighttime Zoo – an annual after-dark extravaganza where families explore the zoo at night and enjoy a host of family friendly entertainment, live toe-tapping music and summer treats, while learning more about wildlife from an unusual nighttime perspective. Nighttime Zoo runs through Sept. 4.
---
JUNE 30
'Grace for President'
San Diego Junior Theatre continues its 75th anniversary season with "Grace for President." In this inspiring tale of girl power, Grace is stunned to discover that all U.S. presidents have been men. She decides to kick off her own political career by running for president of her class. "Grace for President" will run Fridays at 7 p.m. and Saturday and Sundays at 2 p.m. from June 30 to July 9. JT's popular Pajama Night is Friday, July 7. The "Grace for President" ASL-interpreted performance will be Saturday, July 8 at 2 p.m. Visit boxoffice@juniortheatre.com. All Junior Theatre productions are performed in Balboa Park's historic Casa del Prado Theatre, 1600 Village Place.
Safari Park welcomes lion
The San Diego Zoo Safari Park welcomed a new lion to the pride: Bo, a 7-year-old male African lion. Bo will eventually lead his own pride when he is introduced to the three female lions who reside at Lion Camp. Guests may visit Bo, who will rotate on and off habitat with the lionesses until all four lions are comfortable interacting together. (San Diego Zoo Wildlife Alliance)
---
JULY 1
Worst-case Scenario
Brace yourself for an electrifying exhibition experience as The Fleet Science Center presents the grand opening of The Worst-Case Scenario: Survival Experience on Saturday, July 1. This exhibit, based on the internationally acclaimed "The Worst-Case Scenario Survival Handbook" series, will transport visitors into a world of thrilling survival strategies and escape tactics. Visitors will embark on a heart-pounding journey filled with hands-on challenges and mind-bending puzzles.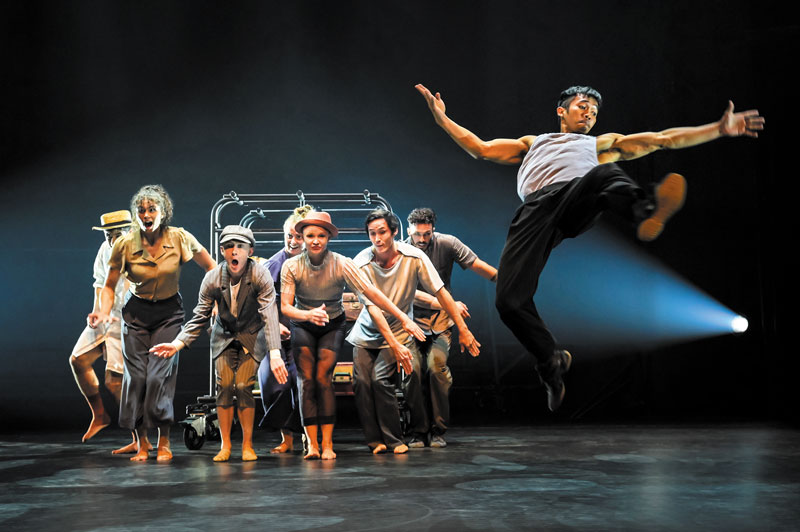 'Passengers'
Experience a train trip like never before with Montreal-based contemporary physical theatre troupe The 7 Fingers. This innovative show blends acrobatics, theatre, music and dance in a magical performance about strangers in transit. Rather than sit in silence, the passengers on this train express their dreams and visions through the exuberance of their bodies, telling human stories with superhuman skills. Performances play through July 30 on the Donald and Darlene Shiley Stage in the Old Globe Theatre, part of the Globe's Conrad Prebys Theatre Center in San Diego's Balboa Park.
Birch aquarium summer line-up
Birch Aquarium at Scripps Institution of Oceanography at UC San Diego is kicking off summer with a lineup of offerings including seasonal hours, animal feedings and Octopus Behind-the-Scenes Tours. Guests will have two extra hours to enjoy the aquarium during a time when it's typically less crowded and when some animals may be more active. The aquarium will be open this summer most days from 9 a.m. to 7 p.m.
---
JULY 2
SeaWorld concerts
SeaWorld San Diego announced its 2023 Summer Concert Series Sponsored by Coca-Cola: June 25 – Vanilla Ice; July 2 – Jordin Sparks; July 9 – Bow Wow and Soulja Boy; July 16 – Todrick Hall: July 23 – Tiffany and Jennifer Paige; July 30 – Mario; Aug. 6 – Ashanti. The park will transform into an ocean wonderland full of friendly mermaids, swashbuckling pirates and luminous light displays; with three new shows and a new parade.
---
JULY 20
Comic-Con San Diego
Comic-Con San Diego 2023 will be held at the San Diego Convention Center July 20-23. Preview Night is July 19.
---
JULY 27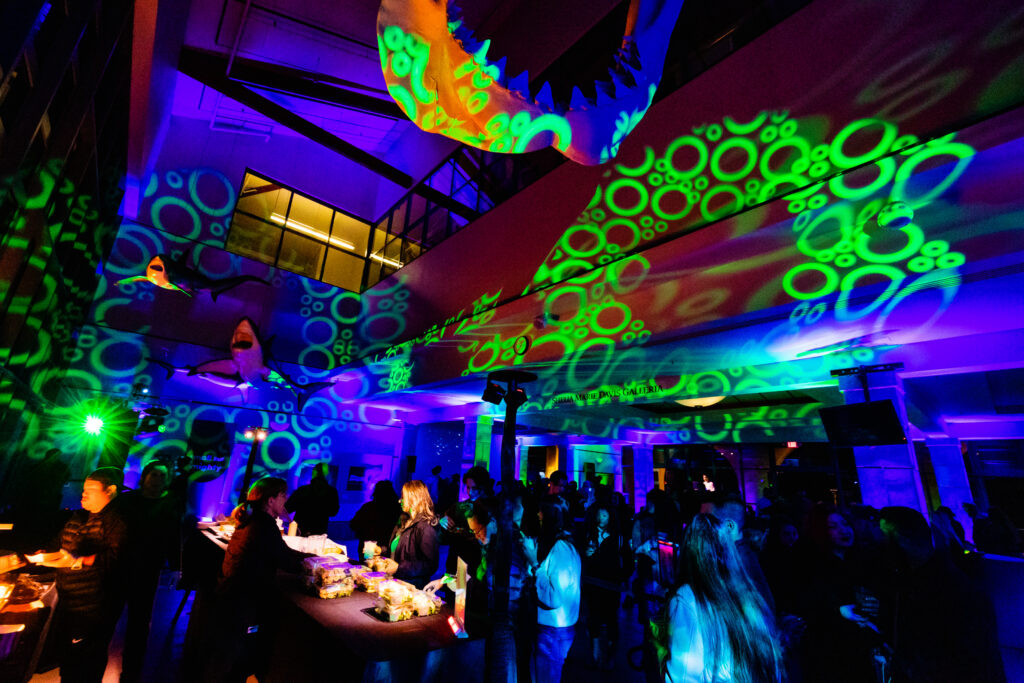 Oceans at Night
Birch Aquarium at Scripps Institution of Oceanography at UC San Diego is revamping its nighttime 21-plus event in order to increase capacity. Summer events take place July 27 and Aug. 24 from 6:30 to 9:30 p.m. Oceans at Night is a monthly series featuring interactive experience16
s that highlight ocean phenomena that occur at night including biofluorescence and bioacoustics. The adults-only atmosphere includes live music, a glow lounge with larger-than-life-sized games, and ocean views as well as food and beverage for sale. Oceans at Night expands onto Blue Beach, a new area featuring a 4,500-square-foot floor mural, as well as giant blocks from Imagination Playground and stunning ocean views.
---
AUGUST 12
Get knives sharpened
The Seven Oaks Woodworking Club will sharpen knives, scissors, garden and other hand tools on Aug. 12 at the Seven Oaks Community Center, 16789 Bernardo Oaks Drive, Rancho Bernardo. Drop off between 9:30 a.m. and 3:30 p.m. Pick up late Saturday or Monday. Cash or check. Chainsaws, power tools, and saws not sharpened. For more information and pricing, go to the Seven Oaks website: