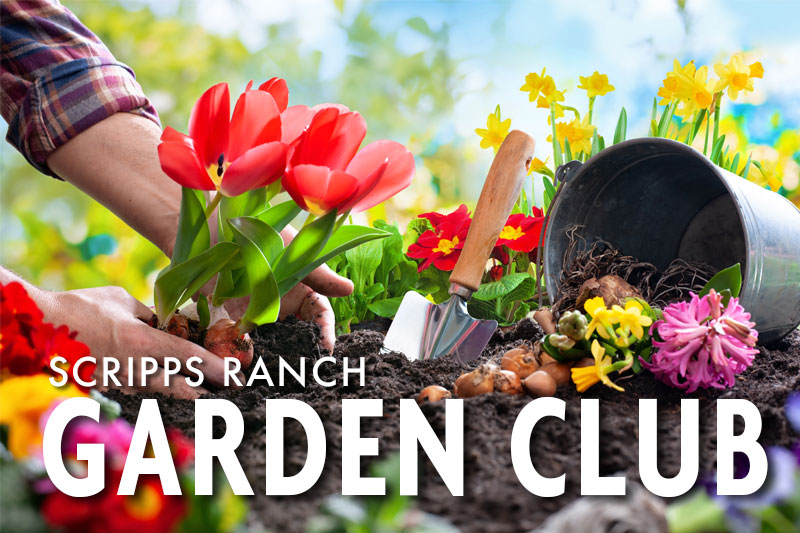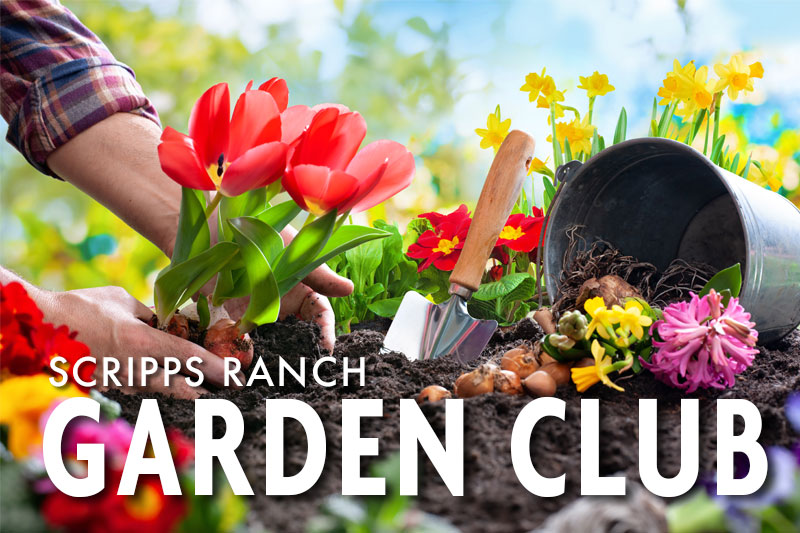 Garden Club is all ready to bloom again
By Denise Stewart
Now that it is safe to gather outdoors, the Scripps-Mesa Garden Club will stage its first garden tour and meeting in more than a year. Members will gather on May 25 at the home of Brydon and Christina Bennett to tour this year's version of the couple's annual spring garden project.
In their yard, Brydon has once again sown a vast variety of wildflower seeds which have produced a riot of colorful blooms. There, club members will learn about how, each year, Brydon creates his traditional meadow to honor his gardening heritage from his childhood home. He grew up in a climate where gentle spring rains made meadows a more common garden pleasure. Here in Scripps Ranch, meadows are unique and of special interest to flower folk.
Following the meadow tour, the club members will enjoy getting reacquainted over picnic suppers at the nearby scenic Lake View Park. A meeting will follow the meal. This session will provide the gardeners an opportunity to bring forth their ideas on how to re-energize the club and to make plans for future activities.
During Daylight Saving Time, the club members usually meet out of doors in garden environments where they share their botanical experiences on the fourth Tuesday of each month. If you would like more information about the club, check the website: scrippsmesagardenclub.com. There you will find contact numbers and inquiries are welcomed.