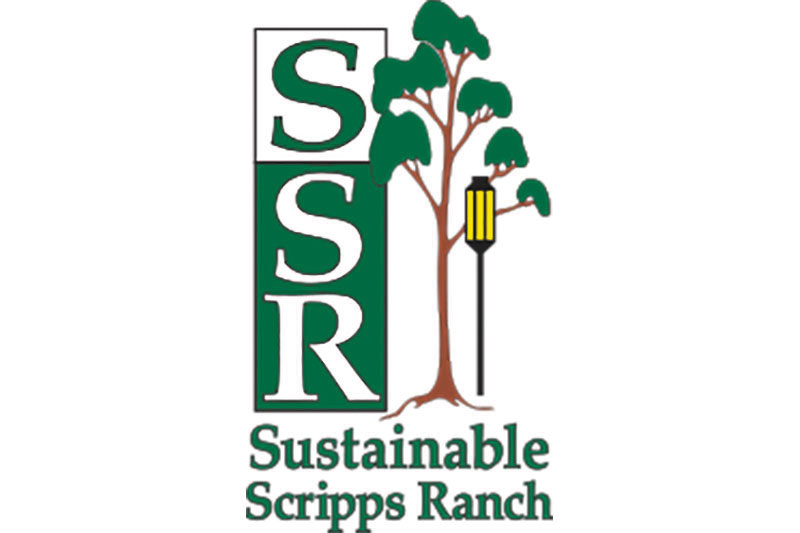 Garden Share: share experience in growing plants
By Suha Chari
Sustainable Scripps Ranch
The Scripps Ranch Garden Share began in June of 2012, with folks meeting under a gazebo in our Community Park on Blue Cypress Drive. It was a sincere effort to meet neighbors and connect with the community, and in the last 10+ years, that goal has been well served.
The Garden Share was a meeting place for like-minded people to share their experience in growing a variety of plants, herbs and trees; freely giving and receiving samplings of nature's bounty from one another. This naturally led to better understanding of the growing process, while also forging new relationships among neighbors who had never met before. We once had more grapes than we could consume; and often enjoy various seasonal fruits and veggies.
It has also been about passing on things we no longer need or use, like books, clothes, greeting cards, pots and anything others may be looking for. All this has made for a joyous place of belonging.
Thinking about and trying to live sustainably was almost a by-product of this growing community.
We met once a month either in the park or at our community center. On sunny days, we set up our wares on the tables outside, but when the weather was challenging, there was always room inside the community center for us to set up chairs and tables for whatever we brought to share. The best times were intimate gatherings at a home, amidst the lush greenery, flowers and fruit.
Some of our events include an all-day Permaculture Workshop given by Alden Hough, watching and discussing videos of the "Story of Stuff" by Annie Leonard; hearing all about bees by our own Denise; a movie on zero waste as practiced in San Francisco; and many more. We have had an Indian Dosa making party; enjoyed tea and home-made juice and snacks; learned to string flowers together; and make cookies and pizza in a solar oven.
This community of close knit friends now opens its arms to include any and all who care to join us. On March 18, we shifted to the Scripps Miramar Ranch Library, and handed over our reins to the librarian who will, henceforth, manage the invitations and flyers for the events. The seed library there has a catalog of seeds that can be easily accessed and used. We trust that this community will make the best use of this opportunity, and look forward to meeting and sharing everything with those who live and grow here.
Upcoming event:
On April 15, at 1:30 p.m., Denise Bienias will tell us all about bees and perhaps even show us some of their behavior. This will also be in the Community Room at the Scripps Miramar Ranch Library.
Sustainable Scripps Ranch is a standing committee of the Scripps Ranch Civic Association. To learn more about Sustainable Scripps Ranch, visit scrippsranch.org/ssr or email SustainableSR@scrippsranch.org.