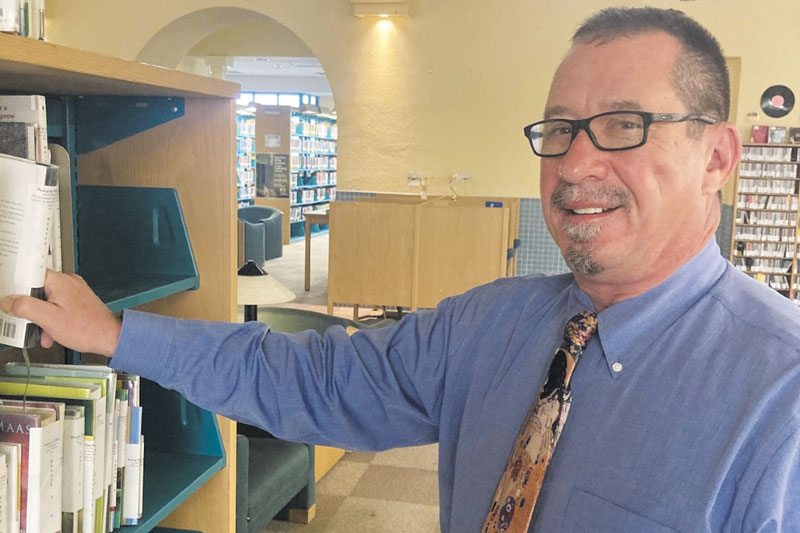 New library manager restarting programs
By Kaila Mellos
The Scripps Miramar Ranch Library is slowly getting back to normal after partially reopening to the public again in July.
For six months now, the library has been run by a new manager: Matt Beatty.
"I've been a manager for the past 25 years at different libraries; First in Philadelphia and then I came to San Diego public libraries in 2001," Beatty said. "I've spent most of my time managing the Ocean Beach Library, but I also managed the North Park, University Heights and Malcolm X libraries."
Under new management by Beatty, the library will restart its old programs and start some new ones as well.
"In January, we will be starting our concert series again. In October and December, we're having appearances by Richard Lederer," Beatty said. "Also starting again, children's story hour, which we have every 10 weeks."
Another thing the library has started in partnership with the Scripps Ranch Friends of the Library and the Sustainable Scripps Ranch group is a "seed library." This is an index of fruit, vegetable or flower seeds that can be requested and taken to plant.
Since the July reopening, COVID-19 precautions have been taken very seriously by the library staff.
"We're requiring masks until at least the end of September. We don't know how long that will last now," Beatty said.
The hours of the library have also changed since the reopening: "11:30 to 8 Monday and Tuesday, and then 9:30 to 6 Wednesday through Saturday. Those aren't the same hours we had before COVID and a lot of people don't know that," Beatty explained.
The library was still being supported by the community throughout the COVID-19 closure.
"I just want to say that I'm thrilled to be at the Scripps Ranch library. It's exciting to have a chance to work in such a community," Beatty said. "Here, there are a lot of serious readers and we have had many people, throughout the last several months of the pandemic pick up their holds, even while we were closed. We appreciate your business."