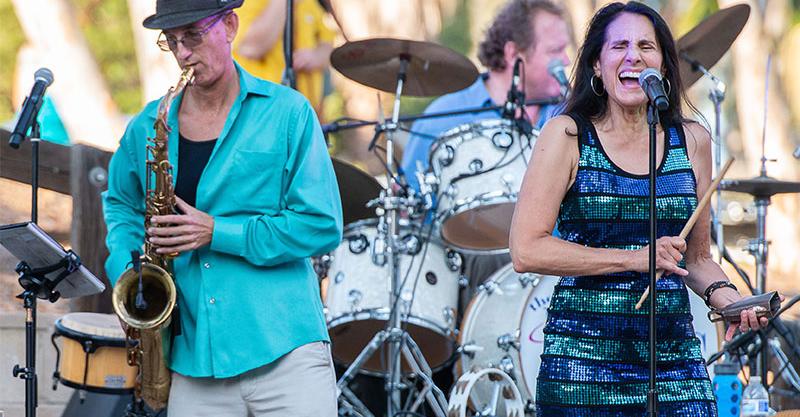 Symphony in the Park Concerts on hold
By Terry L. Wilson
The sound of music may not be echoing throughout Hoyt Park anytime soon due to the coronavirus pandemic, according to Lisa Susca, a volunteer and a driving force behind the popular Scripps Ranch Symphony in the Park concert series.
The Scripps Ranch Symphony in the Park organization normally holds four live concerts each summer in Hoyt Park from June through September. A fifth concert is a holiday-themed event usually held in early December at Jerabek Park. The entire series was cancelled in 2020 due to coronavirus restrictions.
"I am sorry to say that we do not have anything planned for the near future," Susca said. "In fact, we can't even get permits yet from the city. If anything, we may have something in September – that's providing we can be given a permit. But for now, we can't accommodate a large crowd. So, we are going to have to wait a little bit longer."
The concerts are free to the public and draw sizeable crowds.
"We are all volunteers for Symphony In The Park," Susca said. "It's hard enough for us to police people when they bring their dogs to the park. So, trying to police them to wear masks and maintain social distancing is something we're just not up for right now. So, we're hoping that in September everything will lighten up a little bit."