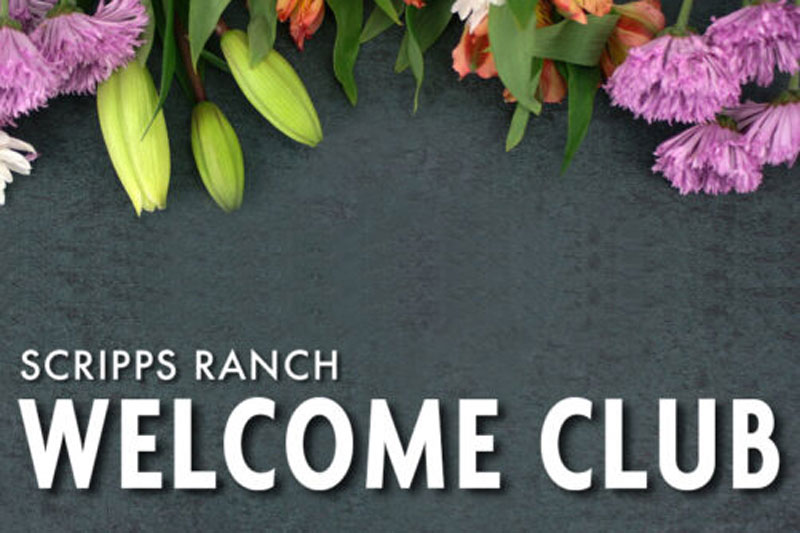 Welcome Club sets festivities
By Denise Stewart
The Scripps Ranch Welcome Club has a long tradition of festivities for every season. This December, the ladies will be gathering at an Escondido tea parlor to celebrate the Christmas holiday.
Pam Savelsberg, who chairs the Gadabouts group, has made arrangements for a high tea with all the proper tastes and traditions of this special time. Seating is limited, so members need to contact Pam in advance to secure their place at the tea table for Dec. 8.
Another Welcome Club Christmas tradition is the annual support of the Toys for Tots charity. Members will be contributing toys or cash donations, so the children of our local military families have a merry celebration this holiday season.
In January, Scripps Ranch Theatre will be performing again after the lengthy hiatus demanded by the COVID restrictions and the Welcome Club will be there to applaud the actors' return to the stage. Going to the local theater performances and enjoying cocktails and canapes beforehand has become another Welcome Club event that draws a festive crowd.
Coffee Klatches are another draw for members to gather and enjoy the company of friends. The delicious brunch dishes and baked goods always contribute to a very enjoyable morning. Diane Rider hosted this event in November as Welcome Clubbers launched their holiday season.
The Welcome Club has been a part of Scripps Ranch's social scene for more than 40 years. However, new members
are greeted warmly and soon become part of this circle of friends. If you would like to learn more about the club and get contact information, check out the website at scrippsranchwelcomeclub.com.