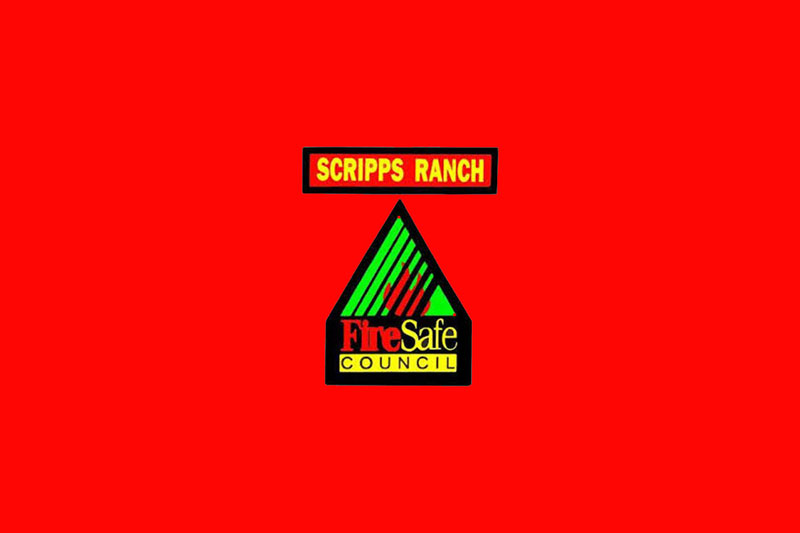 Firefighters descend upon Scripps Ranch
By the Scripps Ranch
Fire Safe Council
Each year since 2003, firefighters from throughout the County come together to participate in the San Diego County Wildland Drill. Now in its 18th year, the County Wildland Drill takes place each year in the spring prior to our peak fire season. This event is a tremendous opportunity for local fire agencies to train together with several goals in mind. Training together in advance of a large-scale fire or other type of disaster is beneficial for many reasons including: firefighters from different agencies meet and get to know each other; first responders who practice response techniques and capabilities during simulated exercises will be better prepared for effective disaster responses; flow of information and decision making can be improved and training opportunities like these allow for continuous growth in skill levels. Another great benefit is that it's advantageous for firefighters to make mistakes during a training exercise versus during a true emergency.
Each year, the County Wildland Drill changes locations to familiarize firefighters with the unique challenges of various communities. This year, the drill will be conducted between the Marine Corps Air Station Miramar and the community of Scripps Ranch. The drill cadre has been working closely with representatives from the Scripps Ranch Civic Association, Scripps Ranch Fire Safe Council, Scripps Ranch Maintenance District, The Glen at Scripps Ranch and Alliant University. A great partnership has developed, and the drill staff is looking forward to an extremely productive event for the community and the fire service.
The focus of the drill is to train firefighters how to respond to large campaign fires during COVID times as well as wildland fire operations such as defending buildings, effective use of available resources, equipment deployment, laying hoses, entrapment, safety, communications and tactical priorities. It will be a comprehensive full-day preparedness exercise from check-in to demobilization. The training is designed for engine company personnel and strike team leaders.
This event takes place May 3-5. The schedule over three days provides the ability to accommodate participation from the various shifts at each agency to train more than 750 firefighters. For more information, contact Sonny Saghera: (619) 490-9897.