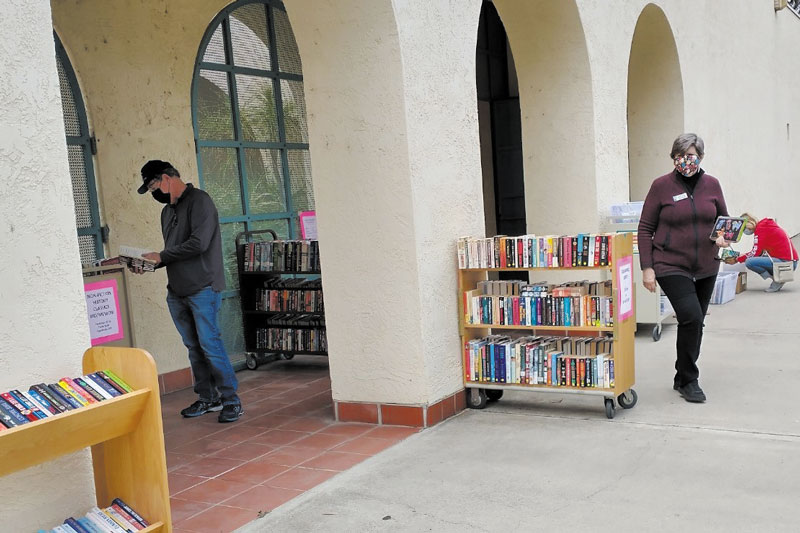 Grace's Book Nook goes al fresco!
Grace's Book Nook, the used bookstore at the Scripps Miramar Ranch Library, has been closed for more than 13 months due to the pandemic much to the chagrin of its loyal customers and dedicated volunteers. The Scripps Ranch Friends of the Library, which operates the completely volunteer-run Book Nook, recently announced that weekly outdoor sales have begun in a safe, socially distanced manner with mandatory masking, symptom screening and readily available hand sanitizer.
The "soft" opening of the al fresco Wednesday book sales occurred on April 21, and a steady trickle of enthusiastic customers enjoyed browsing the carts and bins of books for children, teens and adults. Sales of books and duck food were brisk.
If you missed the initial sale day, never fear, the Book Nook will be back with an expanded selection outside the library from 9:30 a.m. to 2 p.m. next Wednesday and every Wednesday thereafter. Typical prices range from 25 cents to $1.50.