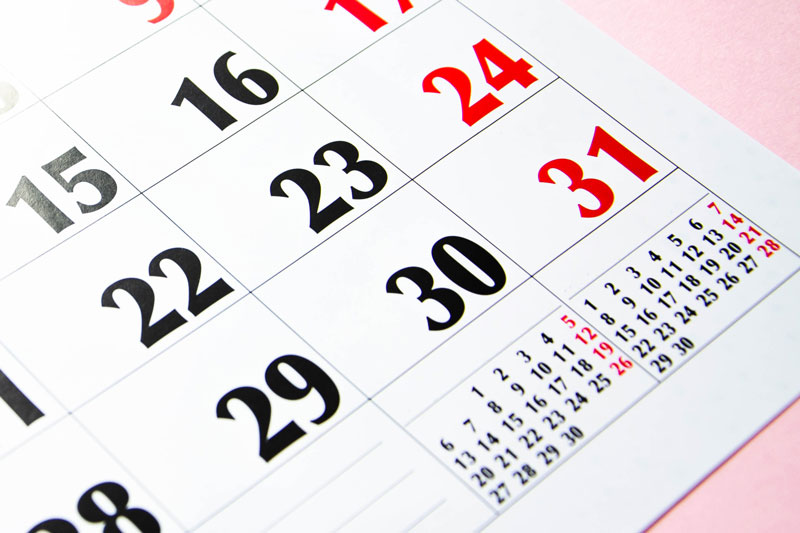 SR Weekend & News Updates
Local COVID-19 cases approach 500
Total cases of coronavirus reported in the Scripps Ranch 92131 ZIP Code area now stand at 490 since San Diego County began recording cases.
Local cases in Scripps Ranch rose by 65 in the past week. Total cases in Scripps Ranch reached and surpassed 400 just last week.
The County of San Diego reported 1,498 total cases recorded in Mira Mesa and 878 total cases in Poway. San Diego County reports the cases, broken down by community residence listed for each patient.
These are the total tabulated cases in each ZIP Code area since the County began tracking cases in February. It does not reflect those who recovered, nor does it account for those who died from COVID-19 in Scripps Ranch. The County of San Diego does not provide those statistics at this point.
---
Holiday event compilation:
Here is a list of holiday events in San Diego, most linking to stories on our sister website San Diego Words & Pictures (sdwordsandpictures.com):
Botanic Wonderland: holiday nights in the Garden: http://sdwordsandpictures.com/botanic-wonderland-holiday-nights-in-the-garden/
Starlight hosts Santa's Zoom Room: http://sdwordsandpictures.com/starlight-hosts-santas-zoom-room/
Organ Society presents holiday concert webcasts: http://sdwordsandpictures.com/organ-society-presents-holiday-concert-webcasts/
Old Globe presents holiday event online: http://sdwordsandpictures.com/old-globe-presents-holiday-event-online/
Scuba Santa dives live: http://sdwordsandpictures.com/1643-2/
---
Tour lighting contest displays
A wonderful assortment of home holiday lighting displays are sparkling brightly in Scripps Ranch. Several homes with these bright displays have been entered in the 2020 Scripps Ranch News-24/7 Realty "Home for the Holidays" Lighting Contest.Boost your holiday spirit by planning a family night-time driving tour to see these festive outdoor lights. Use this map with entrants' addresses to plan your viewing route: https://scrippsranchnews.com/images/homefortheholidaysmap_dec2020_web.pdf
---
'A Christmas Carol: A Radio Play'
Scripps Ranch Theatre (SRT), in conjunction with Oceanside Theatre Company (OTC), celebrate the holidays with "A Christmas Carol: A Radio Play." Watch this encore presentation free of charge and is available to watch Dec. 19 to Jan. 3 this year. This is the link: http://scrippsranchtheatre.org/christmascarol2020.
---
Wolff plays live this weekend
Steve Wolff, a Scripps Ranch rock musician, will perform Saturday, Dec. 19, in a "1 Man Rock Band" StreetJelly Livestream starting at 5:30 p.m.: https://www.streetjelly.com/-Wolff
StreetJelly sessions can be replayed for 24 hours afterward.
On Sunday, Dec. 20, Wolff will perform a 2-hour mix of "Almost Unplugged and 1 Man Rock Band" on SessionsLive from 5 to 7 p.m. (live only, no replays): https://sessionslive.com/WolffLive.
---
NEXT WEEK:
Here is a little about the upcoming week; Dec. 20-26, 2020:
Sunday, Dec. 20 is National Sangria Day.
Monday, Dec. 21 is Crossword Puzzle Day, Humbug Day, Winter Solstice, National Flashlight Day, National French Fried Shrimp Day, National Homeless Persons' Remembrance Day and Yule.
Tuesday, Dec. 22 is National Date Nut Bread Day.
Wednesday, Dec. 23 is National Roots Day and Festivus.
Thursday, Dec. 24 is Christmas Eve, National Eggnog Day and National Re-Gifting Day.
Friday, Dec. 25 is Christmas Day, National Pumpkin Pie Day and A'Phabet Day or No "L" Day.
Saturday, Dec. 26 is National Candy Cane Day, National Thank-you Note Day, National Whiner's Day and Boxing Day (Canada).