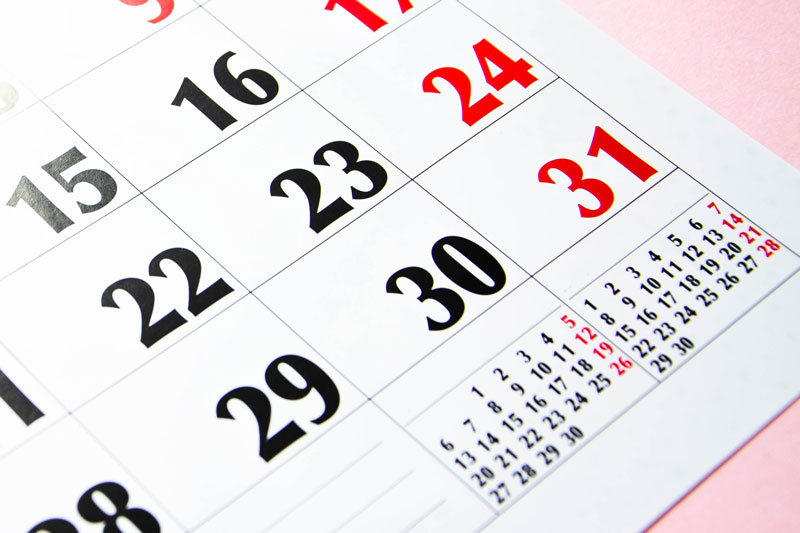 SR WEEKEND & NEWS UPDATES
Xander competes in the Farmers Insurance Open
Xander Schauffele, a former student athlete on the Scripps Ranch High School golf team, is competing this week in the Farmers Insurance Open golf tournament at Torrey Pines golf course. Schauffele was ranked sixth in the world on the PGA tour heading into this week's tournament. The tournament is scheduled through Sunday, Jan. 31.
---
Local cases pass 1,000 this week
Total cases of coronavirus reported since San Diego County began recording cases in the Scripps Ranch 92131 ZIP Code area as of Jan. 29 stand at 1,027. It appears that new cases reported have slowed somewhat following a surge that began in late-November.
The County of San Diego reported 3,356 total cases recorded in Mira Mesa and 1,957 total cases in Poway. San Diego County reports the cases, broken down by community residence listed for each patient.
These are the total tabulated cases in each ZIP Code area since the County began tracking cases in February. It does not reflect those who recovered, nor does it account for those who died from COVID-19 in Scripps Ranch. The County of San Diego does not provide those statistics at this point.
---
Pet of the Week
Toli is mellow, cuddly and a bit playful. She loves strings, ribbons and wand toys. Given her age, she's just a little slower and gets tired faster, but don't tell her that! Toli loves meeting new people and has previously lived with another cat. Toli's only experience with kids has been with kids older than 10 years old, and she's kept her distance from a dog. If you're looking for a cat who is a total lover, make an appointment today to speak with an adoption counselor at the El Cajon Campus at sdhumane.org/adopt
Online profile: https://adopt.adopets.com/pet/c7b878f5-22f4-453d-b74a-8f19d2a3d2ba
Her adoption fee includes spay/neuter, current vaccinations, permanent microchip identification, a certificate for a free veterinary exam and an incentive for pet insurance from MetLife.
Toli is available for adoption at San Diego Humane Society's El Cajon Campus at 1373 N. Marshall Ave.
To learn more about making her part of your family, make an appointment at sdhumane.org/adopt or call (619) 299-7012.
Name: Toli
Age: 11 years old
Gender: Spayed female
Breed: Domestic short hair cat
ID #: 36486
Adoption Fee: $33
---
Wolff plays live this weekend
Scripps Ranch rock musician Steve Wolff will play more livestreaming performances this weekend:
He will play Saturday, Jan. 30: 1 Man Rock Band StreetJelly Livestream starting at 5:30 p.m.: https://www.streetjelly.com/-Wolff.
StreetJelly sessions can be replayed for 24 hours afterward.
On Sunday, Jan. 31, he will perform a two-hour mix of "Almost Unplugged" and "1 Man Rock Band" on SessionsLive from 5 to 7 p.m. (live only, no replays).: https://sessionslive.com/WolffLive
---
NEXT WEEK:
Here is a little about the upcoming week; Jan. 31-Feb. 6, 2021:
Sunday, Jan 31 is National Backward Day, National Hot Chocolate Day and National Inspire Your Heart With Art Day.
Monday, Feb. 1 is National Baked Alaska Day, National Freedom Day, National Get Up Day and National Serpent Day.
Tuesday, Feb. 2 is National Groundhog Day, National Heavenly Hash Day and National Tater Tot Day.
Wednesday, Feb. 3 is National Carrot Cake Day, National Day the Music Died Day, National Missing Persons Day, National Women Physicians Day and National Girls and Women in Sports Day.
Thursday, Feb. 4 is National Create a Vacuum day, National Hemp Day, National Homemade Soup Day, National Thank a Mail Carrier Day and Optimist Day.
Friday, Feb. 5 is National Shower with a Friend Day, National Weatherperson's Day, World Nutella Day, National Wear Red Day and Bubble Gum Day.
Saturday, Feb. 6 is National Chopsticks Day, Ice Cream for Breakfast Day and National Play Outside Day.