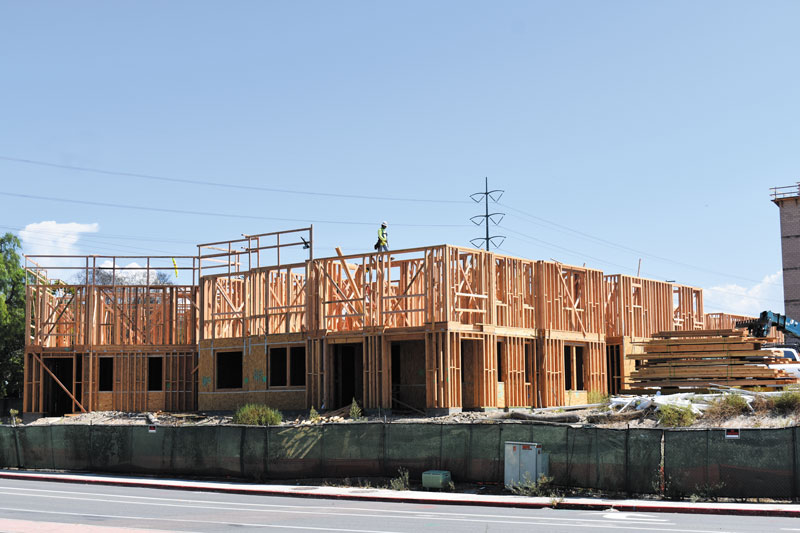 Voice of SR reveals more allotments
By Colleen McNatt
Voice of Scripps Ranch (VOSR) has awarded nine community groups with $216,000 in its first round of funding, representing more than half of its total allotment received after settling a lawsuit with developers in June 2020.
VOSR reviewed 37 community benefit suggestions since receiving the settlement funds to support the community, said Lorayne Burley, the group's president.
"While some had to be denied due to liability or maintenance issues, overall cost or complex local/governmental approvals, many requests are doable and provide significant value to the community and surrounding areas," Burley said.
The settlement stemmed from a lawsuit filed by VOSR aimed at blocking a major housing development from being built on seven acres of San Diego Unified School District property at 10380 Spring Canyon Road. The site used to be home to Innovations Academy, a charter school. The VOSR lawsuit did not ultimately block construction at the former school property, but as part of the settlement, the developer, Monarch Group, agreed to give $575,000 to VOSR without admitting any liability. After legal fees and other costs were paid, VOSR had $400,000 to spend on community projects, as required.
The community groups receiving the first round of VOSR funding are:
• $20,000 for legal review of the Scripps Ranch Park and Ride
• $10,000 for startup costs and operation of the Scripps Ranch Farmer's Market
• $10,000 to fund improvements at the Scripps Ranch Fire Station
• $10,000 for Scripps Ranch Theatre productions
• $50,000 for repairs and improvements to the Scripps Ranch Community Center
• $1,000 for the Scripps Ranch Civic Association Scripps Ranch Fourth of July Parade
• $5,000 for the Scripps Ranch Butterfly Garden improvements
• $100,000 for a Scripps Ranch legal fund
Burley declined to elaborate at this time on the exact nature or purpose of the $100,000 allocation for a Scripps Ranch legal fund.
Hearing their organization was one of the groups awarded VOSR funding "was a very special thing for us," said Casey Tibbitts, executive director of Scripps Ranch Theatre.
The performing arts group postponed live performances in 2020 due to the COVID-19 pandemic and is planning to reopen in January 2022. Tibbitts has been in the leadership role with Scripps Ranch Theatre for less than a year. He said the grant funds will go directly to rising costs, including the crossover of paying actors as employees vs. independent contractors. Revenue is another uncertainty as patrons will be deciding whether to return to live theatre, Tibbitts explained.
Unlike many performing arts organizations that had to shutter entirely yet continue to pay for building space and other operating costs throughout COVID-19, Scripps Ranch Theatre is very nimble and utilizes a 118-seat space at Alliant University. Before the pandemic, Scripps Ranch Theatre would offer five productions each season from September through June. If public health protocols allow, the arts organization will curtail its shows to four next year with performances lasting three to four weeks instead, Tibbitts said.
"This represents the importance of community connections," Tibbitts explained about the VOSR funding. "This is a new era for the theatre as we move to 2022."
With $184,000 left in funding from the original lawsuit, community members and organizations are encouraged to apply for VOSR funding, Burley said. Requests can be generated online using the "Benefit Suggestion Form" at voiceofscrippsranch.com.