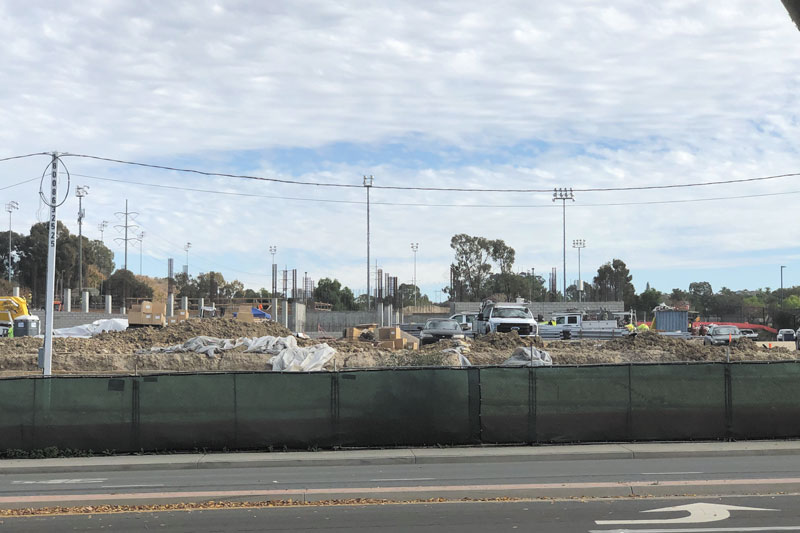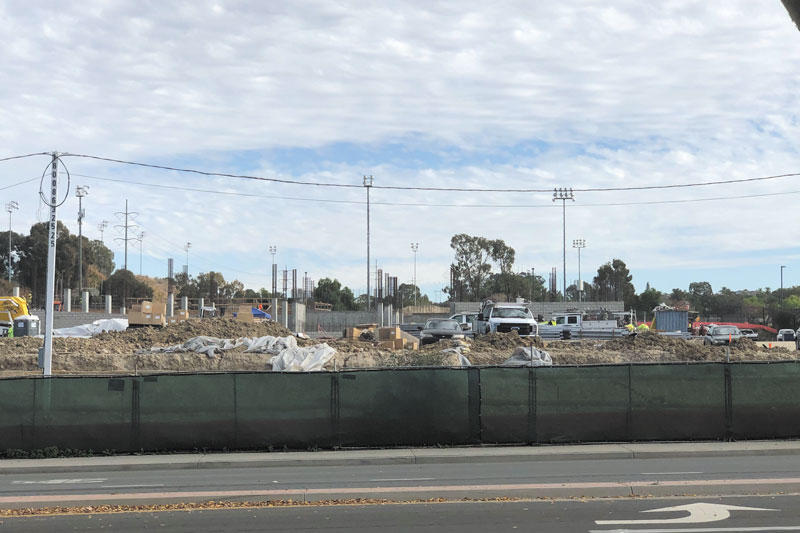 VOSR looks for ideas for $400k
By Hoyt Smith
A Scripps Ranch nonprofit organization finds itself with $400,000 to distribute to local community projects.
Voice of Scripps Ranch (VOSR) filed a lawsuit in January 2020 aimed at blocking a major housing development on seven acres of San Diego Unified School District (SDUSD) property at 10380 Spring Canyon Road – the former site of Innovations Academy.
While the organization didn't ultimately prevent construction of the development, it settled the lawsuit in June 2020. The developers agreed to pay $575,000 to Voice of Scripps Ranch, without admitting any liability, in exchange for dismissal of the litigation.
The first distribution was directed to mostly go toward attorney and legal fees, leaving VOSR with about $400,000 which must be "reasonably used in a manner consistent with the nonprofit and public purposes required of a qualified 501(c)(3)," according to the settlement agreement.
VOSR states that it is a voice for reasonable and responsible development in Scripps Ranch and the greater San Diego area, according to its website and Facebook page.
The organization opposed the 264-unit mixed use joint occupancy apartment complex and student makerspace proposed to replace Innovations Academy, a K-8 public charter school located at the intersection of Scripps Poway Parkway and Spring Canyon Road.
VOSR took the matter to court early last year, after the City of San Diego approved the 300,000 square-foot project. Under terms of the settlement, the apartment project will proceed as planned, but according to VOSR founding president Lorayne Burley, "We now have over $400,000 to be spent for the community's benefit."
Burley said she started the organization with co-founder Emily Dressler, who has since moved to Germany.
"It's been five years," said Burley, a retired software engineer who has been a Scripps Ranch resident for 23 years and has raised three children in Scripps Ranch schools.
She added that Dressler, Burley's former neighbor, was a retired district attorney from Chicago.
Other Scripps Ranch residents joined them in their efforts to oppose the conversion of Innovations Academy into high-density housing.
"It was a grassroots movement, and as our numbers grew, we became a large voice," Burley said.
Using the Miramar Ranch North Community Plan as its compass and aligning with its prescribed vision for the area known in the community plan as the Cypress Canyon Greenway, VOSR has advocated for community input and negotiation in determining community land use. Burley and her board of directors envision themselves as "a voice at the table" for neighbors who would be most impacted by the SDUSD development.
"We are currently a board of five," Burley said.
Members include Burley, Lisa Croner, Peter Bonavich, Shay Schweinfurter and Jean Feinstein. Croner, the organization's secretary, is a computational biologist who has lived in Scripps Ranch for 20 years. Her child attended Scripps Ranch public schools. Bonavich, the VOSR treasurer, is a retired attorney from Illinois who has lived in Scripps Ranch since 2001. His child also attended Scripps Ranch schools. Scheweinfurter has a background in media relations and has a son enrolled in a Scripps Ranch school. Feinstein is a retired teacher who taught in Wisconsin, Alabama and – for her final 10 years – in San Diego.
VOSR secured its non-profit status in July, receiving official confirmation in a letter from the Internal Revenue Service, according to Burley.
Regarding details about the lawsuit settlement, she said, "I am not allowed, per agreement, to discuss that, but we believe (the settlement) was the best possible outcome we could achieve at the time, providing the best recourse for the community."
VOSR is gathering input from the public to determine how best to spend the $400,000-plus in settlement funds for the community's benefit, Burley said.
"We've collected ideas and we're in the process of evaluating them to see which ones are suitable," she said. "Some of them are doable and others are not. Any spending will have to be approved by the VOSR board."
VOSR has no immediate plans for upcoming events due to the global pandemic.
"With the COVID-19 pandemic, we haven't been able to have any meetings," Burley said. "It was great when we could meet with neighbors and discuss various issues, but right now it's kind of hard to get public input."
In lieu of meetings, Burley suggested that residents can email VOSR to ask questions, share concerns or suggest ideas.
"We also encourage people to visit our web site and join our mailing list," she said.
For more information, visit voiceofscrippsranchc.ipage.com.