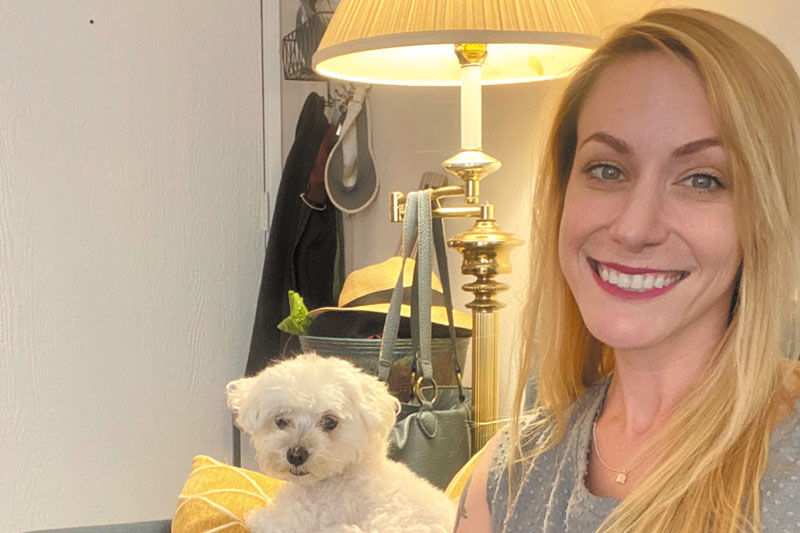 Concerns about mental health
By Kaila Mellos
As San Diego County experiences rising case numbers of COVID-19, public schools will continue distance learning as 2020 begins.
"We are concerned by the continued spread of the virus in San Diego County but encouraged by the work of our educators and other employees to keep students safe at this difficult time," said John Lee Evans, board president of District A for San Diego Unified School District (SDUSD).
While the SDUSD Board of Education is worried ab-out the virus, some students have trouble with these transitions, both back in-person and over Zoom. There has been a trend of students failing classes and becoming disengaged in classes held over Zoom.
Teachers are worried about students' mental health during this time and have noticed some not adjusting well to the new system.
"I have identified some mental health issues, and I have had to refer some students to counselors," said Judy Hillegas, a psychology teacher at Scripps Ranch High School (SRHS). "I do notice more depression through 'blank faces' and minimal body language. However, it is very challenging. Students have tech issues and don't have a camera on. Is it a tech issue or something else?"
Classes on Zoom miss the connection for both the teacher and the student. It is harder for teachers to help students when there are issues.
"I have noticed more of my students are wanting more time on Zoom than we have to offer," said Julia McKane, a special education teacher for moderate to severe students at SRHS. "My students ask if we can Zoom on the weekends and days off. It has proven difficult for me to implement the same boundaries during the pandemic, so I have created additional clubs for students to be engaged in."
McKane, like many other teachers, is trying to keep students engaged and have some sense of normalcy in an online setting.
Not only is distance learning making it easier for students to fall behind, but for students with special needs, it is making it harder to learn and stay engaged, especially with a lack of special education assistants and teachers in the district right now.
Individual education programs (IEPs) are made at the beginning of each school year and are set to be fulfilled throughout the year. With classes over Zoom, it is making this more complicated.
"IEPs are being met by collaborating with the Student Success Team (general education, related service, paraprofessionals, school psychologist, family)," McKane said. "Related service staff will join our Zoom class and do a full-group activity, and then continue to a breakout room for their separate setting. Accommodations are being met by having staff members in each class with students to guide and support."
Keeping in mind that each student has a set team, there are vacancies in some staffing positions. According to SRHS, there are two vacancies in the Special Education program teaching staff that have not been filled. With those vacancies come more challenges in keeping up with all the students.