CyberPatriot team ready for competition
By Ashley Shah
The Scripps Ranch High School (SRHS) CyberPatriot team, a subdivision of the Air Force Junior Reserve Officer Training Corps (AFJROTC), will compete in the first cyber security competition of the season on Oct. 19.  
"In these competitions, we are put in a company situation. We have to secure a company's web station. For example, this could be on Windows, or Linux. In addition to that, we are also expected to connect the computer to a network. For example, we connect the computer so that it can send packages to other computers," Commander Veer Chopra said.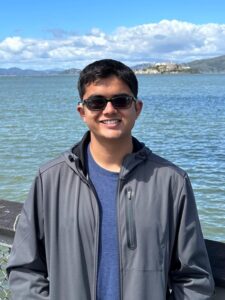 There are five competitions in the season.
"The first three rounds are available to anyone. After the first three rounds, you can qualify for the semi-finals. After semi-finals, the teams that make it to the finals compete to see who wins the entire CyberPatriot competition," Sergeant Aarav Maheshwari said.
All competitions are national. 
"The way the competitions are done nationally is that CyberPatriot headquarters sends virtual machines that we can use on our own computers. The machines have vulnerabilities that we can fix, such as viruses or insecure passwords. We also do the networking part of the competition on these machines," Chopra said. 
In addition to the main components of the competition, there are company sponsored competitions.
"Last year, we had some Boeing sponsored competitions. During the competition, you are responsible for the company sponsored competition as well," Maheshwari said. 
The team competed last year, placing first in the All Service division, the division for JROTC, as well as placing second overall at nationals.
This year, the team as a whole consists of about 20 people. There are about five members for varsity, there is a junior varsity team and two novice teams.
"We have teams of five because four people work on systems, such as Linux and Windows. The fifth person works on the networking section of the competition," Chopra said.
The SRHS team meets about once a week.
"Our team is student led. Aarav and I work together to teach the team how to work on the systems. In addition to the weekly meetings, the members practice for hours on their own time by researching the topics and using practice scenarios," Chopra said. "We are so proud of our team and the work that they are dedicated to putting in."
The team has goals as the first competition nears.
"For the first competition, right now our main goal is to sustain the knowledge we have. We want to aim for the highest award. We want to continue to work hard throughout the season," Maheshwari said.
The team also has overall goals for the season.
"Our main goal for the year is to do well in the competitions. In addition, another main goal is to educate the public about cyber security. We want people to be aware of this new world of cyber security," Maheshwari said.
For more information about the team, visit: ca935th.com/cyberpatriot.