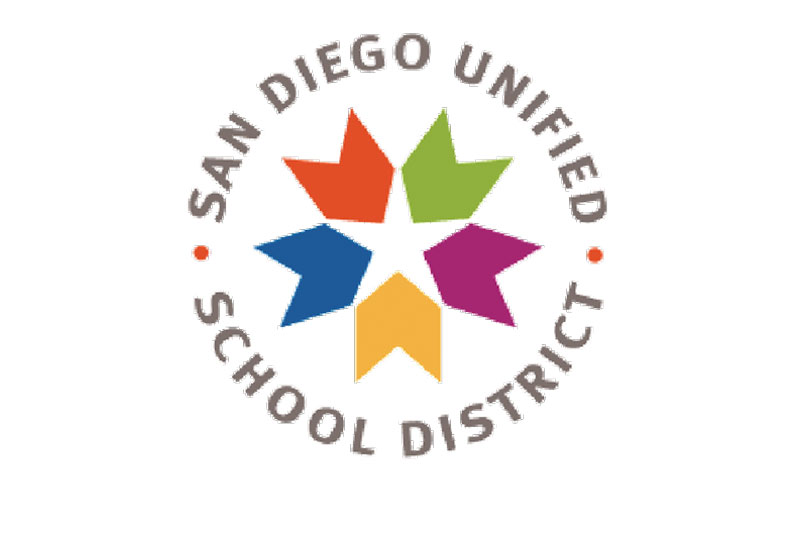 Information from San Diego Unified
The following are excerpts from a San Diego Unified School District message regarding the new school year:
San Diego Unified has an unwavering commitment to open all schools safely and responsibly for the 2021-2022 academic year, which begins … on Aug. 30. We'd like to make our families aware of the substantial measures that have been put in place to protect the safety of all students, faculty, and staff on our campuses this year, including:
• Upgraded HVAC filtration from MERV 8 to a MERV 13 or HEPA filter, exceeding current requirements
• Portable air purifiers for areas not served by a MERV or HEPA filter
• Face masks required indoors at all times, with nearly 1 million masks distributed to schools since reopening in April
• Handwashing stations and cleaning wipes in multiple locations
• A particulate sensor and CO2 monitor at each site for monitoring the school's indoor air quality
• Electrostatic disinfecting sprayers for cleaning school buses
• Protocols in place for contact tracing, should it be necessary
• An up-to-date COVID dashboard on our website (sandiegounified.org)
All San Diego Unified staff will be required to get vaccinated or be prepared to take part in a weekly COVID-19 testing regime. Optional weekly testing will be available for students, as testing equipment allows. For unvaccinated school athletes, the district plans to have a testing team at high schools.
As you may have heard, Gov. Gavin Newsom announced this week that all California public schools will require safety measures similar to those in place in San Diego Unified, including a mandate that school employees must be fully vaccinated or tested regularly.
Because student vaccinations are the safest way to get back to school, we are encouraging everyone to "Make a Date to Vaccinate." Vaccines are free and readily accessible throughout the region, and can be found by calling 211 or visiting https://myturn.ca.gov/ …
We understand that not everyone will be ready or comfortable with returning to in-person learning. With that in mind, all San Diego Unified K-12 students have the option to enroll in the new online Virtual Academy for the 2021-22 school year.
Virtual Academy enrollment staff are contacting families who expressed interest in enrollment in a survey that was sent out in May. If your family was unable to fill out the May survey and is still interested in the Virtual Academy, please email virtualacademy@sandi.net with your child's name, grade level for 2021-22, student ID number, and current school site, by Aug. 20.
Thank you for doing your part to keep our schools open and ready to support students every day. We look forward to a safe and successful year!