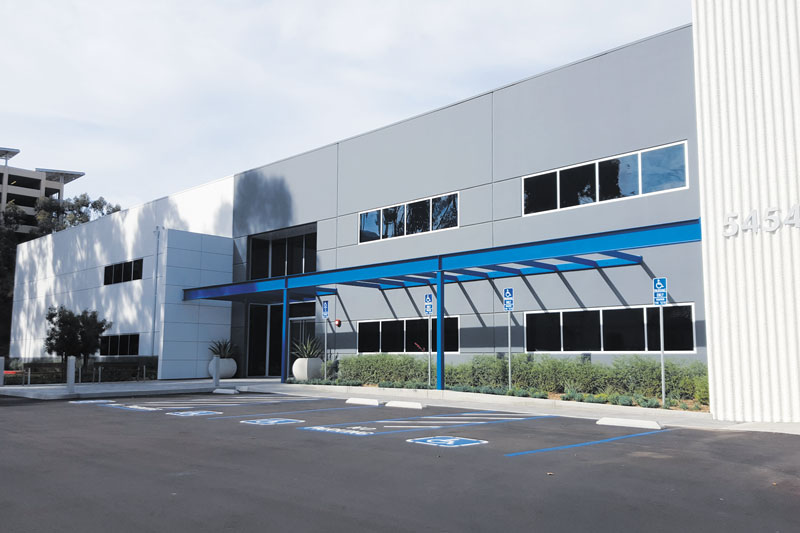 Innovations Academy still thrives
By Ashley Shah
From 2011 to 2020, Innovations Academy, a public charter school, was located at 10380 Spring Canyon Road in Scripps Ranch. However, in March of 2020, the school was forced to leave its home in Scripps Ranch. The San Diego Unified School District (SDUSD) board voted to redevelop the property where Innovations Academy was located, choosing to turn it into apartments.
"I believe it was March 13 of 2020 when all schools were shut down because of the pandemic, but we also had to move out that weekend. The teachers taught their last day of in-person learning that Friday, packed up their stuff on the weekend, and by Monday, they were online and teaching from home. They never missed a beat," Innovations Academy Director Christine Kuglen said.
From March to June of 2020, Innovations Academy stayed online without a physical home.
In August of 2020, Innovations Academy was finally able to move into its permanent, new home, 5454 Ruffin Road in Kearny Mesa.
They were able to gain the property in Kearny Mesa by working with SDUSD to use charter designated funds from Prop Z and Prop YY.
"Up until August of 2020, we had everything in storage. So, when we got word that we could move in, we got our things out of storage and moved in right before school started," Kuglen said.
Kuglen made the decision to give families the option for their students to learn online or in-person this school year.
"We opened because there were parents who could not work from home and had to go in-person. … At the beginning of the year, we had about 50 percent of students on site and 50 percent online. Now, we have about 75 percent on site and 25 percent online," Kuglen said.
Throughout the year, Innovations Academy has adhered to all COVID-19 precautions. Those on campus are required to wear masks, have dividers, sanitize frequently and social distance as much as possible. They have not had any COVID-19 cases all year.
"Because of the COVID-19 precautions, it's been hard. It kind of killed hands-on learning. We are not able to do enrichment classes all year because students cannot leave one class and go to another. We haven't been able to do any field trips or have any guest speakers come in," Kuglen said.
Due to the move to Kearny Mesa, Innovations Academy lost some students that reside in Scripps Ranch.
"We did lose a lot of students and that was frustrating, sad and hard. However, since our move, we have been able to gain a ton of students," Kuglen said.
Forty students from the Scripps Ranch area stayed with Innovations Academy. Twelve new students from the Scripps Ranch area joined this year. The school now has 413 students.
While the location in Kearny Mesa will remain its permanent location, Innovations Academy has had a history of moving. In 2008, when founder and director Kuglen began Innovations Academy, it was located near La Mesa at the Salvation Army Kroc Center. It remained there for a year.From 2009 to 2010, Innovations Academy was located off of State Route 163 near Fashion Valley. From 2010 to 2011, it moved to a location near the Home Depot in Mission Gorge.
Despite all the moves, Kuglen has always kept the mission of her school the same.
"Innovations Academy is a model of putting one foot in front of the other. I created this school for people who are willing to think differently about learning. If we really want to change the world, we must change how children are addressed in school," Kuglen said.