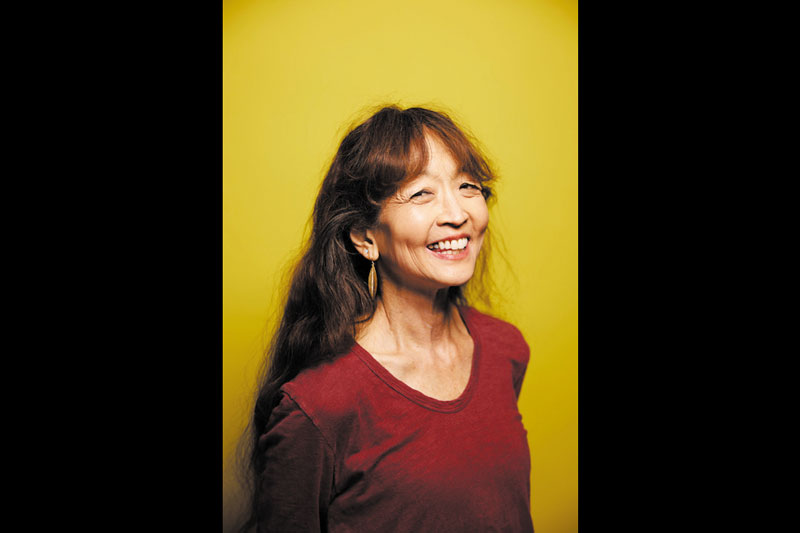 Legacy of longtime teacher honored
By Kaila Mellos
Longtime Dingeman Elementary School teacher Leigh Morioka passed away Sept. 1, 2021. She taught at Dingeman for more than 25 years and retired last year after teaching hundreds of classes and students throughout the years. She taught multiple grade levels throughout her years there, and she taught fifth grade seminar classes before she retired.
Garner Saguil, longtime friend and fourth grade seminar teacher, expressed how great it was to teach alongside Morioka for the 25 years they were together.
"From the very beginning when we started collaborating in the seminar program, that's when we became colleagues and close friends," Saguil said.
"Teaching seminar is not easy. It's a challenging position and you always have to be on the top of your game," Saguil continued. "The kids are very inquisitive and they're like sponges. It's teaching a classroom full of leaders and it's challenging sometimes. It was just nice having a colleague who made it fun."
During her last year at Dingeman, Wendy Gallagher got to overhear her child's class over Zoom with Morioka teaching.
"I know it was hard for a lot of teachers, even for her in the beginning of the year, and the kids were like 'touch on this,' trying to help her through Zoom. But every morning I would hear her joyfully say, 'good morning!' She was just a really good person and I think the kids felt that," Gallagher said.
Morioka's family held a memorial for her in late September last year, but Gallagher organized something for students to attend and put up a plaque in her honor in Dingeman's butterfly garden.
"She's taught and touched so many families over the years. We have a butterfly garden in the school, and we thought of the idea of having a plaque so that people would remember her for years to come," Gallagher said.
A recent memorial service was hosted at the school on April 22 and included a scrapbooking portion in which students could create a page to show how much she meant to them. The book will be given to the family to show how strong her legacy is to everyone she was able to teach.
"We wanted the kids to be able to express themselves and a lot of the kids she taught were in seminar and are more shy or wouldn't want to say things aloud, but they are brilliant and could put things down on paper," Gallagher said. "We even had the idea that if a kid feels stressed doing it right then and there, they could take it home and get it to me later."