Meet the top scholars
By Ashley Shah
Nolan Bowyer and Jordan Peranginangin, the top scholars in the Scripps Ranch High School (SRHS) class of 2021, share their experiences, accomplishments and future plans.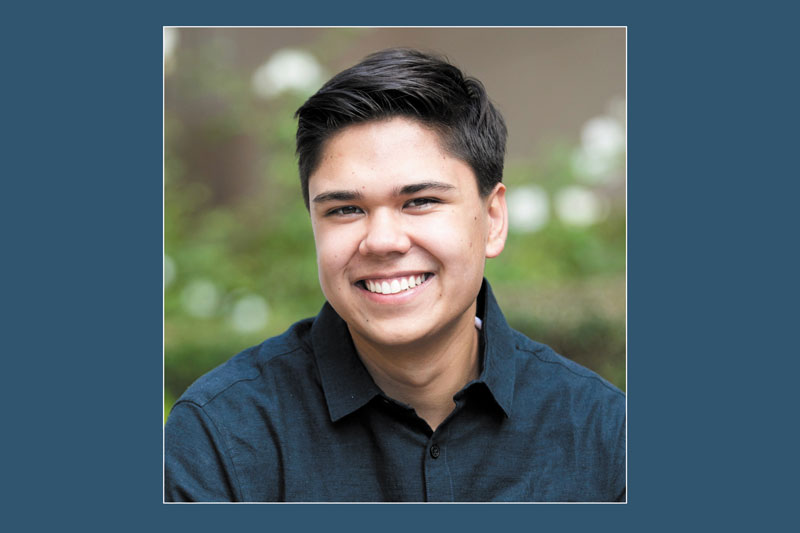 Nolan Bowyer
Valedictorian, 4.82 grade point average
Nolan Bowyer will attend the University of California, Los Angeles (UCLA) to study chemical engineering in the fall.
At UCLA, Bowyer hopes to join engineering as well as pre-medical and pre-pharmacy clubs.
"I chose UCLA for the social environment, so I'm excited to meet new people. I am ready to have more opportunities available there as well," Bowyer said.
In his time at SRHS, Bowyer played on the boys tennis team for all four years. He was a part of the Science Fair club for a year, and participated in the Science Fair by doing research on cancer.
Outside of SRHS, he was in the leadership team for a youth organization at his church, St. Gregory the Great. Bowyer also refereed for community soccer games for the San Diego County Soccer Association.
This year, Bowyer worked at Raising Cane's.
He shared his experiences about trying to keep up his top grades, especially through this unique school year.
"I honestly felt it was harder to keep up my grades when we were in-person for my freshman, sophomore and majority of my junior year," Bowyer said. "Once we switched to online, the teachers were a lot more flexible and accommodating. Everything was less structured and, as a result, I was able to have more leeway. I was even able to get a job this year, and I don't think I would have been able to do that in-person."
He shared his advice to younger students who are trying to maintain their grades.
"It is very important to pick classes that you are actually interested in because it is easier to get through the content. Do not just pick classes because you think they will help your GPA. I remember hearing that this one AP class was really easy, and so I took it, but I actually struggled because I wasn't interested in it," Bowyer said.
As he embarks on a new chapter in college, Bowyer highlighted those who supported him.
"I want to thank my parents, of course, but also my grandparents because they immigrated here and they showed me the value of hard work," he said. "I also wanted to thank Mr. Laverty, my freshman English teacher, because his class showed me what I needed to do to do well, and helped me
adjust to the high school environment."
A message Bowyer would like to share with his graduating class: "I think this year has shown us how important it is to push through."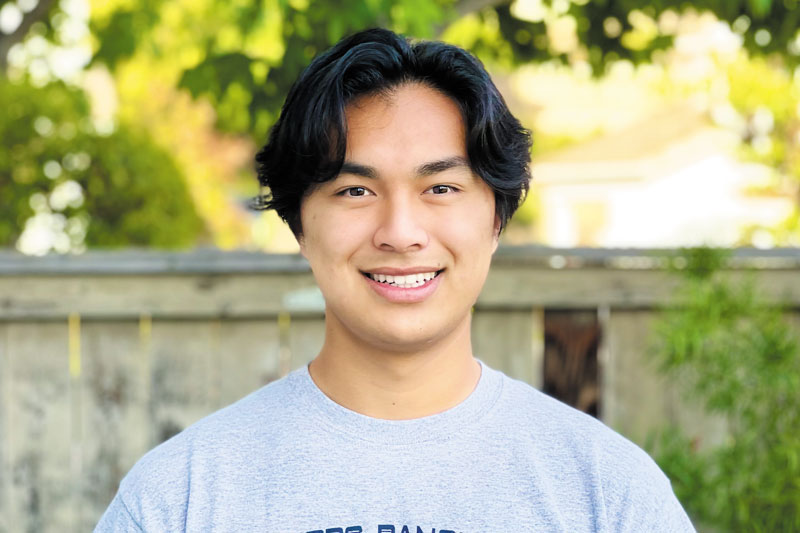 Jordan Peranginangin
Salutatorian, 4.79 grade point average
Jordan Peranginangin will attend the University of California, San Diego (UCSD) to study computer science in the fall.
At UCSD, Peranginangin hopes to find opportunities within the Supercomputer Center on campus.
"I am excited to meet upperclassmen that are in my field. I am really excited to see what my future career will look like as well," Peranginangin said.
Throughout his time at SRHS, Peranginangin was a part of the boys volleyball team for all four years. He also played on the boys soccer team for three years.
He participated in the Letters of Light Club, Gardening Club, National Honor Society, and the California Scholarship Federation.
Outside of school, he played soccer for a Scripps Ranch Soccer Club team. He also participated in the organization TOPSoccer.
Peranginangin held two internships regarding computer programming, one at Robolink and one at POPSTAND.
He described his experiences in his years at SRHS, and his experience through the online school years.
"To be honest, I think the pandemic was a blessing in disguise. I was really able to step back and focus on other things such as college applications while we were online. When we were in-person, we were at school for the majority of the day, then we still had homework and other extracurriculars –
and being on that type of schedule is challenging," Peranginangin said.
He shared his advice about how to manage top grades.
"You can't just sit down and study for hours on end. There has to be a balance. I joined extracurriculars that aligned with what I liked and that really helped me to have fun alongside working hard," he said. "I also think that high school is a struggle, but at the end of the day it really comes down to how much effort you put in. Say you have a B, it really comes down to how much you want that higher grade and what you'll put in for it."
As his time in high school came to a close, Peranginangin called attention to those who have positively impacted him.
"I had many amazing teachers that really gave me the resources so that I could always do my best. I really want to thank Ms. Skalman and Mr. Laverty because they were both amazing teachers," Peranginangin said. "I also want to thank my parents and my friends who have really helped me over the past few years."
His parting words to his peers at SRHS: "Congratulations guys!"
Top scholars at SRHS are those who have the highest weighted cumulative grade point average calculated from sophomore to senior years.