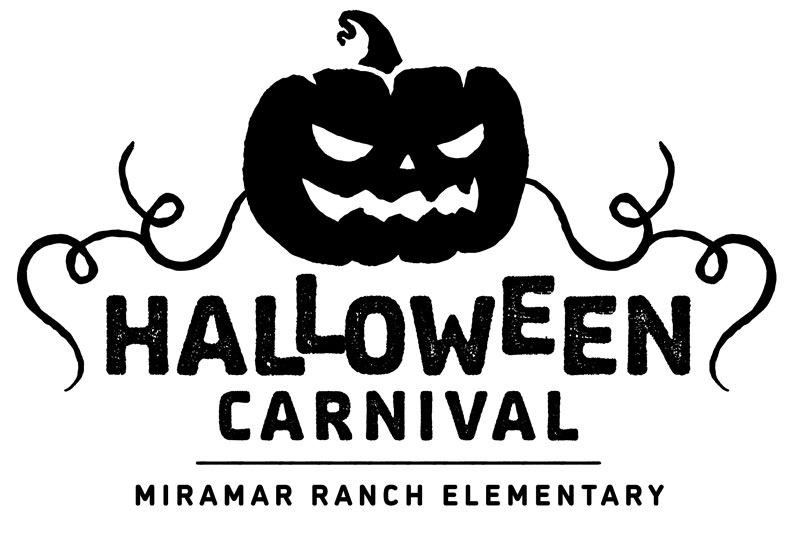 MRE Halloween Carnival returns Oct. 22
By John Gregory
The entire Scripps Ranch Community is invited to attend the Miramar Ranch Elementary School Halloween Carnival on the school campus from 11 a.m. to 4 p.m. Saturday, Oct. 22.
There is no entrance fee and tickets for the various activities will be sold during the event. Credit cards will be accepted at the ticket booths.
This carnival will feature carnival games, a bake sale, a pumpkin patch, a prize booth, a cake walk, laser
tag, a DJ and dancing. A variety of food trucks will be on hand, and there is expected to be a vendor selling kettle corn and another selling shaved ice treats. Attendees can pay to have a shout-out to their friends over the PA system during the carnival.
The Haunted Hawk Trail will kick things off during a special preview night on Friday, Oct. 21, the night before the actual day-long carnival. The Haunted Trail is an outdoor activity on the school grounds held as a fundraiser for the Fifth Grade Promotion Committee. The Haunted Trail will be open from 5:30 to 8 p.m. Friday. There will be both a scary version and a "not-so-scary" version for younger children who might be frightened but still want to experience the Halloween-themed trail.
Proceeds from the trail go toward the fifth grade promotion ceremony, the end-of-year celebration party for the fifth graders and to help fund the traditional "gift" which is something each fifth grade class donates to the school during promotion.
"After a two-year hiatus, we're excited to bring this back," said Kevin Werner, this year's Halloween Carnival chair.
The carnival, which Werner believes was first held in 1972 or 1973, was not held the last two years because of the COVID pandemic.
Werner did not seem to be phased by the enormous task of pulling together such a large production following its two-year absence.
"It takes a lot of different people and I'm amazed at the skills that people have. … These people come in and they create this trail and they put things together," he explained. "We all use our talents on what we have and really pull together … Just making sure this is a fun event for all the kids and the community – that's what we're looking for."
There were many volunteer positions to be filled this year including subcommittee chair positions.
"We basically got them all filled. … A lot of people stepped up and said, 'I want to be part of this. I want to be part of the fun and really keep this tradition alive," Werner said.
Since the last carnival, most of the parents involved before are no longer at the school since their students moved on to middle school. But Werner and other volunteers were able to get a hold of some past volunteer chairs for information and advice.
Werner wanted to thank all this year's volunteers for their countless hours of work to bring this event to fruition.
The carnival supports the Miramar Ranch Family Faculty Association (FFA) which funds many programs for the school such as a music program, an arts program and a drama program.
Not only is the planning required for such a gigantic project complicated, the logistics are also immense.
"Because school is in session, we have to turn this around very quickly. So, we're going to be working very hard Friday night to back everything out and then we'll be there early Saturday morning," Werner said. "We have rentals coming in; we have vendors coming in; we have sponsors coming in; we have a lot of different people coming in. We'll have a lot of hands on deck. Not only do we have our chairs, but we have a lot of day-of volunteers that will be available to help out with the entire process. We'll have up to 100 volunteers at any one time."
Warner looks forward to a large turnout.
"I just want to welcome the entire community to come and just check it out," he said. "Have a good time … Come out and be part of this really important community event."