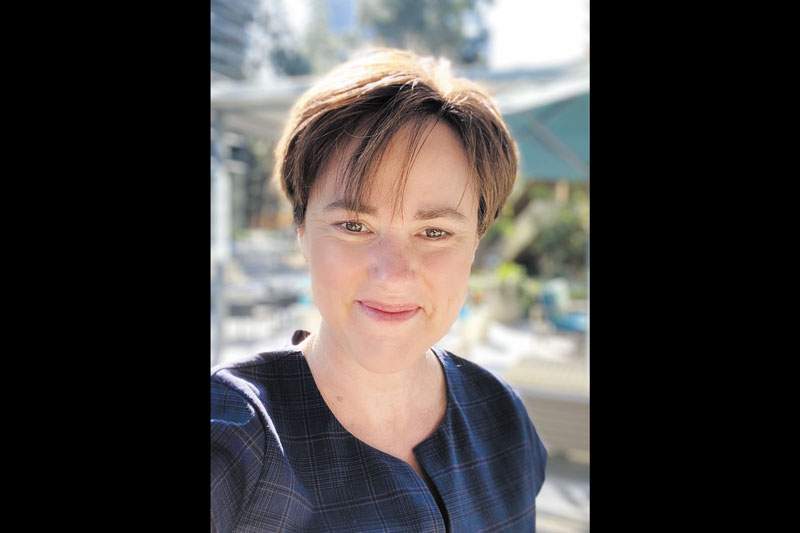 Music program super volunteer 
By Ashley Shah
Elaine Rosen, president of the Scripps Ranch High School Music Boosters, has put in countless hours over the past seven years to help the Scripps Ranch High School (SRHS) music program. 
Rosen first got involved with the music program when her oldest daughter entered SRHS in 2015.
"When my daughter told me she wanted to do marching band, I knew I would be volunteering with the program. I've always been very involved with my kids and their school," Rosen said.
SRHS Music Boosters help the SRHS music program in regard to funding and meeting the needs of ensembles. 
"In my first year, I helped with the communications team for the boosters. I had already had experience with web design because of my full time job, so I helped with the website for the boosters," Rosen said.
After three years of helping the communications team, Rosen became president of the Music Boosters.
"As president, I am able to oversee each ensemble and make sure their needs are being met, whether that's with volunteers, supplies, etc. I meet with Mr. Shedd, the director of the music program, to see whether there are specific things that ensembles need," Rosen said. 
Next year, Rosen will be stepping down from her position as president and taking over the in-tournament chair position. 
"We need more people to step into the ropes. We have split my role as president into four smaller roles, one of them being the in-tournament chair position, two being vice president positions, and one will remain the president position," Rosen said. 
Due to the past year and a half of online learning, the program needs volunteers.
"We are really trying to build back our group of volunteers and community," Rosen said. "What I have noticed is that a lot of our experienced volunteers have left the program because their student graduated. We have about two years of parents that don't really know how to help since we haven't been in-person til this year."
Another issue that the program faced due to the online year is funding.
"We couldn't really do any fundraising when we were online, but the costs also decreased because we were online. Mainly, we fundraise with our tournament in the fall, which we were able to have this year, and our end of the year festival," Rosen said. 
The end of the year festival this year will be on June 3 in the SRHS quad.
"It is a black and white event. There will be food trucks, and it's a picnic style. The tickets are super affordable, and it really helps our music program out," Rosen said.
Next school year, 2022-2023, will be Rosen's last year in the Music Boosters program since her youngest son will be graduating.
"I love the music program. Like everything in Scripps, it's super tight knit. The kids are great. I've made lasting friendships with some of the parents that are no longer even in the booster program since their students graduated," Rosen said. "I'm going to be sad when I leave the program. I don't know what I'm going to do with all the extra time."
Outside of the Scripps Ranch Music Booster program, Rosen has a full-time job working remotely as a managing partner for Turning Point, a San Diego based company. She oversees the marketing and operations.
Rosen has two children, an older daughter at UC Davis who was involved in the SRHS music program, and a son who will be finishing his junior year at SRHS, also involved in the music program.
"We have such a high achieving program, and we really want our kids to feel supported. When I first started, I didn't know what was involved, but all the parents were super helpful. I'm excited to get more parents involved. Anyone can help out," Rosen said.  
Visit srhsmusic.com.