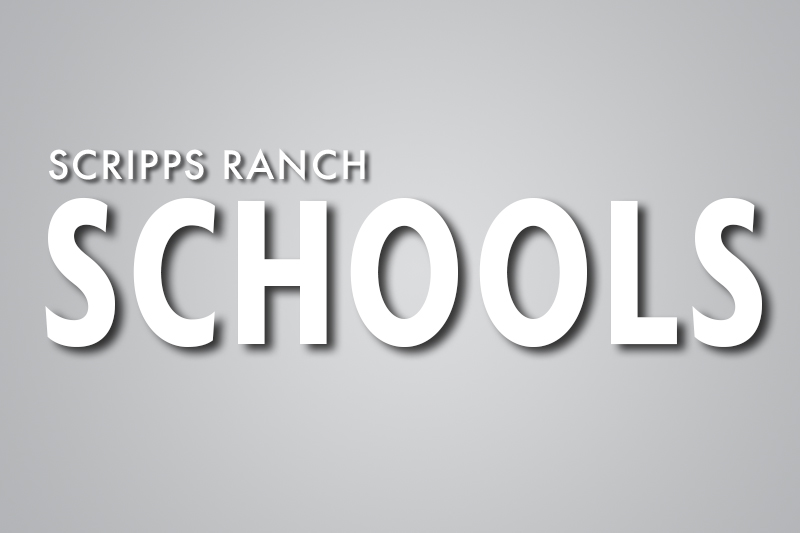 SCHOOL NEWS
Mutual Aid Drive set for December
The Scripps Ranch Social Justice Club at Scripps Ranch High School (SRHS) will host its second Mutual Aid Drive from Dec. 6 to 17. Last year, the online Mutual Aid Fundraiser raised $1,600, which was donated to five San Diego organizations, ranging from Free Soup San Diego to the San Diego Fridge Projects.
This year, as the drive transitions to an in-person setting, the group will collect canned and non-perishable goods. All collected goods will be donated to the San Diego Food Bank and San Diego Fridge Projects.
The group plans to place collection baskets in SRHS classrooms, along with locations accessible to other Scripps Ranch residents such as the Scripps-Miramar Ranch Library. Scripps Ranch residents are encouraged to get involved.
For the latest updates, follow @socialjusticescrippsranch on Instagram.
Chabra among Most Remarkable
Scripps Ranch High School student Rhea Chabra was among students honored by city and county leaders in San Diego County's 25 Most Remarkable Teens program, led by the San Diego County Public Defender's Office. Members of the Public Defender Youth Council selected the honorees from among the nominations sent to the program. Those selected were honored during a ceremony held at the San Diego Central Library on Nov. 10. Chabra, 17, was selected in the Most Enterprising category.