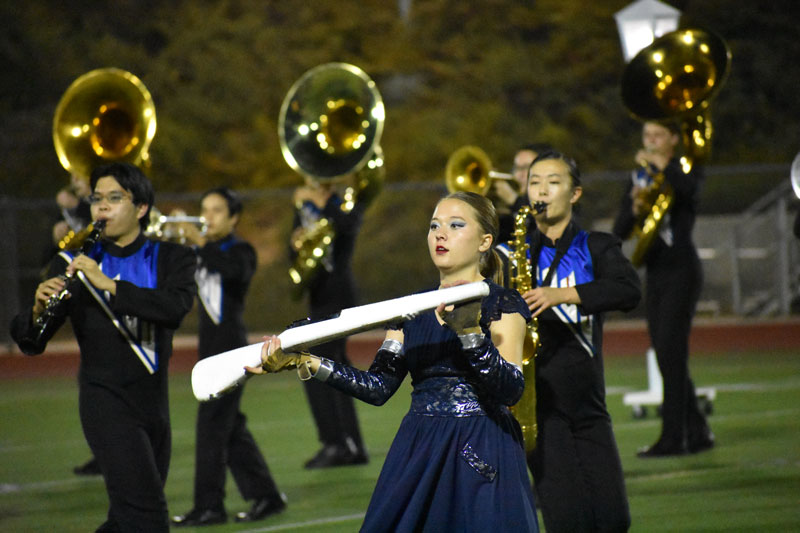 SRHS earns awards at field tournament
The Scripps Ranch High School (SRHS) Marching Band and Color Guard came away winners as it hosted numerous high school bands for the Scripps Ranch Field Tournament, held Oct. 30 on the main SRHS sports field.
Scripps Ranch High School earned First Place in Division 5 with an 85.950 score. The Scripps Ranch High School Marching Band and Color Guard was also awarded First Place for Overall High Visual.
Team members and numerous volunteers, under the guidance of SRHS music director Russell Shedd, planned and produced this massive event which was attended by hundreds of spectators.
Shedd stated that he is very thankful for all the help and support from the parents, students and community for supporting the school's award winning music program.
"(It's) proof positive that music is alive and well in Scripps Ranch," he stated.
Following the conclusion of the tournament, Shedd gathered the team leaders along with all the enthusiastic members of the Scripps Ranch High School Marching Band and Color Guard on the 50 yard line to describe how much they had accomplished on this evening and explain exactly what was needed for the group to succeed going forward as the 2021 high school marching band tournament season continues. It was a day of hard work and a night of jubilation.