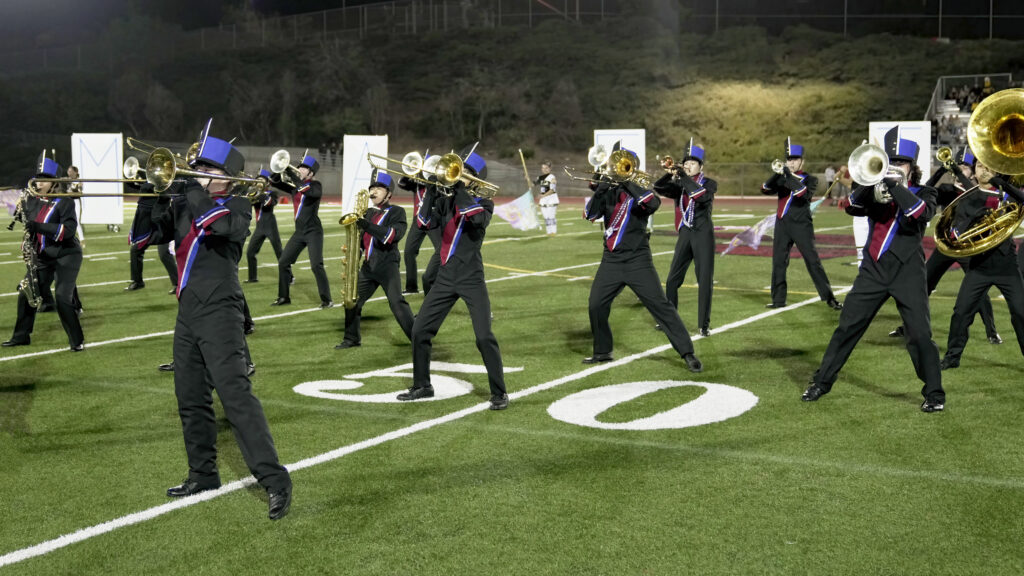 SRHS earns top awards at tourney
The Scripps Ranch High School Falcon Corps and Color Guard won first place, high auxiliary and high percussion in its division as it hosted the Falcon Invitational marching band tournament on Oct. 28. The group also earned first in high percussion and high auxiliary overall that night in the high school sports stadium.
Photos on this page are from the group's halftime performance at the Falcons football game on Oct. 27.