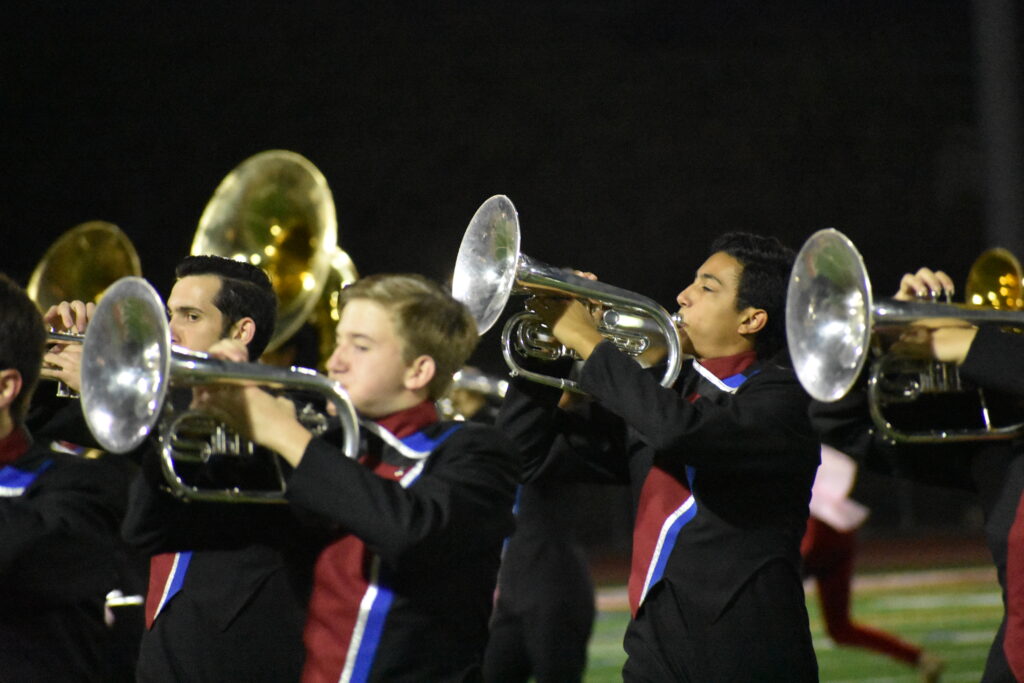 SRHS marching band captures fourth at State
The Scripps Ranch High School (SRHS) Falcon Corps and Color Guard placed fourth out of 16 bands following an excellent performance on Nov. 19 in the California State Band Championships 4a-6a State Championships tournament at Huntington Beach High School.
Previously, the team captured second place at the Southern California Division 4a Championships on Nov. 12 at Irvine High School. SRHS was second out of 22 bands in the division.
Before that, SRHS won first place in Division 4a in overall, percussion and auxiliary; first place in tournament in music; and was the first place overall winner of the entire tournament at the Spirit of Champions Marching Band Tournament in Temecula on Nov. 5.
SRHS hosted the Falcon Invitational on Oct. 29, winning first place in their division; first place in auxiliary (visual) for their division; first place of the entire tournament in high visual; and was first place winner of the entire tournament.
SRHS also won first place in the 4a Division; first in high auxiliary and first in high percussion at the Valhalla Field Tournament on Oct 15.