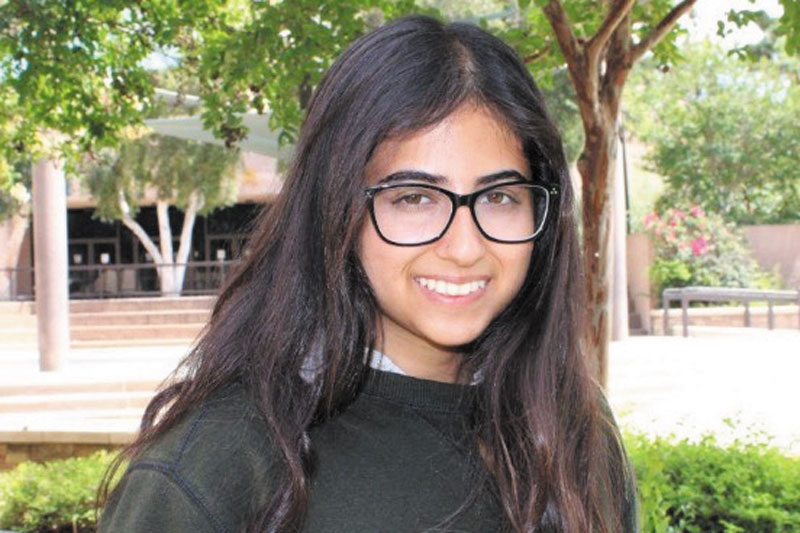 Volunteers plan Jerabek Ranch Round Up
By Ashley Shah
Jerabek Elementary School's (JES) annual spring fundraiser, the Ranch Round Up, will take place on June 2 right after school from 3:05 to 7 p.m.
This year, Mehri Sadri, a 2021 graduate of Scripps Ranch High School (SRHS), has been organizing this event alongside her co-chairs Caroline Han and Leslie Roach.
"We have a large group of wonderful committee chair volunteers, most of which are Jerabek moms and Family Faculty Organization (FFO) members who have put in weeks of hard work coordinating everything," Sadri said. "For myself, Caroline and Leslie, it is all of our first years chairing Ranch Round Up. So, it has definitely been a learning experience for me, at least, as my project management and event coordination skills have been challenged and thus improved."
The event has been in the works since January.
The thorough planning has been done to create an engaging event. There will be activities and games for attendees.
"The Jerabek field will consist of a multitude of bouncy houses, laser tag, pony riding, a petting zoo and more, all available with a bought wristband. We will also have carnival games … as well as 'Musical Cakes,' a classic carnival game in which you could win a free, homemade cake made by a Jerabek student," Sadri said. "There will be an exciting talent show, with a line-up of Jerabek students and groups showing their treasures or skills throughout the afternoon on stage."
In addition to the games and activities, there will be snacks, a barbeque and drinks that can be purchased using tickets or money.
The funds from the games, activities and food will go back toward the Jerabek FFO to cover the expenses of the event.
"We usually break even. However, to note, the Ranch Round Up is not as much of a fundraising event as it is a fun annual tradition for Jerabek families," Sadri said.
This fundraiser will be open to Jerabek families and friends, and also the Scripps Ranch community. There is no entrance fee and event tickets  may be purchased at the event.
As the event comes closer, Sadri shared her experiences and goals for the Round Up.
"It has been such a privilege to volunteer for and give back to a community that has done so much for me, and I am excited that I have the chance to get other younger Scripps Ranch residents involved in such valuable volunteering opportunities which help uplift the neighborhood and make our community a more cohesive one," Sadri said. "I hope to see an upbeat, fun event which gives Jerabek students the opportunity to celebrate all their hard work throughout the school year."