ADVERTORIAL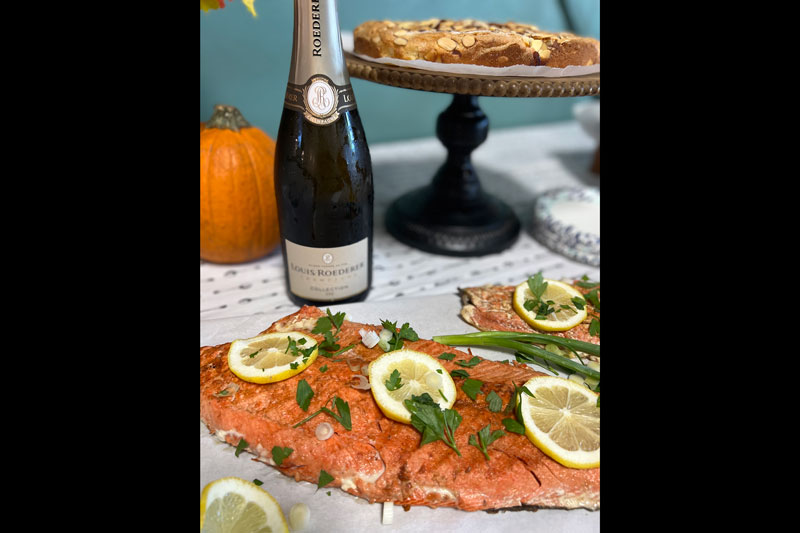 Happy New Year and Welcome Back to Addy's Bistro!
Addy's Bistro, conveniently located at 13771 Danielson St. in south Poway, offers a family friendly atmosphere for all. This delightful restaurant offers gourmet breakfast and lunch fare. It's open seven days a week, with a full menu offered every day.
Each week, expect new breakfast, lunch and salad specials that can complement any of the amazing homemade soups or delicious baked goods from the fresh-bake display case. With a variety of specials and fun items available, you'll be sure to enjoy your dining experience. Guests can also enjoy a glass a wine with lunch, too! Featuring wines from around the world, ask your server about the fabulous wine menu during your next visit, or check out the extensive retail wine collection with the best prices in town.
After your meal, explore the many treasures Addy's has to offer. A fine variety of family recipe jams, jellies and signature caramels that are perfect gifts for that special someone! The selection includes freezer jams, award-winning marmalades, private reserve jams, chutneys and sauces. You can even sample the jams with your breakfast entree.
Swing by the Bistro and let us help you!
Wine Down Wednesdays returns
Addy's is proud to invite you back to experience the enjoyment of Wine Down Wednesday from 4 to 7 p.m. The last Wednesday of every month, wines will be featured from around the world. Reservations are recommended due to limited seating, and minimum outdoor seating due to the chilly season. Call to reserve your table today!
Buy One, Get One
Bring a friend to Addy's. Buy one meal and get 1/2 off if you bring a friend to the restaurant.
Weekend Brunch
Join us Saturday and Sunday for brunch every weekend from 8 AM to 2 PM. Our Breakfast Menu is served all day. The fabulous Mimosa flight and weekend special Eggs Benedict are fan favorites for all.
Cooking classes coming soon & Custom Cakes!
Addy's is planning to offer cooking classes soon. Stay tuned for details, or visit addys.com. Addy's now offers custom cakes and baked goods. Schedule an appointment for a consultation today for your upcoming event.
Order ahead
Order ahead and use the "Order Now" button on our website, www.addys.com. Prepay online, and your food will be ready when you arrive. Park in one of the three 5-minute to-go spots, and call (858) 883-4556 for our friendly staff member to bring your order to you. For delivery, you can also find Addy's on GrubHub, Uber Eats or Chow Now for fast delivery. Whichever you like!
Large party close by? Great for corporate catering – Addy's offers free delivery on orders $100 or more (within a 3-mile radius of our restaurant).
Hours
Open Mondays – Fridays, 7 AM – 3 PM; Saturdays – Sundays 8 AM – 2 PM. Wine Down Wednesdays: 4 – 7 PM.
Addy's Bistro
Website:
Address:
13771 Danielson St., Suite E
Poway
Email:
Phone:
(858) 883-4556
After Hours:
(858) 252-8183