ADVERTORIAL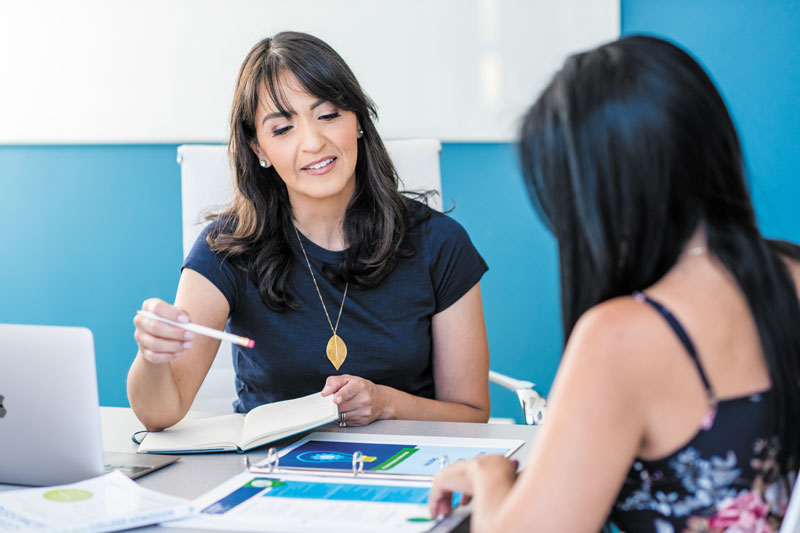 Helping Students Thrive As They Ready For College
This is a busy time for students; they've started their second academic semester and are preparing for AP and standardized testing in the spring. They are also planning for next year by considering which courses and activities will prepare them for college.
Sylvia Borgo, from DJ Educational Consulting, knows this cyclical pattern well; she has worked with teens for over 25 years.
"Students are hard workers. They are taking rigorous classes and nurturing their interests outside the classroom. A lot has changed since I applied to college, I only applied to two universities. These days I see students apply to an average of 8-15 universities, which comes with a lot more work for students and the adults supporting them."
College readiness can overwhelm many students and their families. "Families often mention that they don't know where to start. And, even though there isn't one prescriptive path that every student follows, there are several foundational elements that should be discussed."
Jaiden, a Scripps Ranch High School senior, applied to universities last fall. "Sylvia was very helpful with my entire college application process. She helped me stay on track which alleviated some of the stress of applications. I knew she would give honest and helpful feedback on my work, and it's always awesome to have someone there who is also rooting for your success."
As the head consultant of DJ Educational Consulting, Sylvia helps students and families with college affordability, researching majors and application components. Following a college readiness plan helps students be intentional about their balanced college list and make the entire process manageable. Sylvia adds, "I take all my cues from the student, they tell me what matters to them, and I simply help them present their strongest self on applications." 
Sylvia holds a B.A. in Political Science and Communication Studies from UCLA and a Certificate in Educational Consulting from the UC Irvine. She is a member of the Independent Educational Consultants Association and the National Association for College Admission Counseling.
DJ Educational Consulting is currently accepting students from the graduating classes of 2025 and 2026.
DJ Educational Consulting
Sylvia Borgo
Website:
Contact:
djeducationalconsulting.com/contact
Facebook:
djeducationalconsulting
Instagram:
dj_educationalconsulting