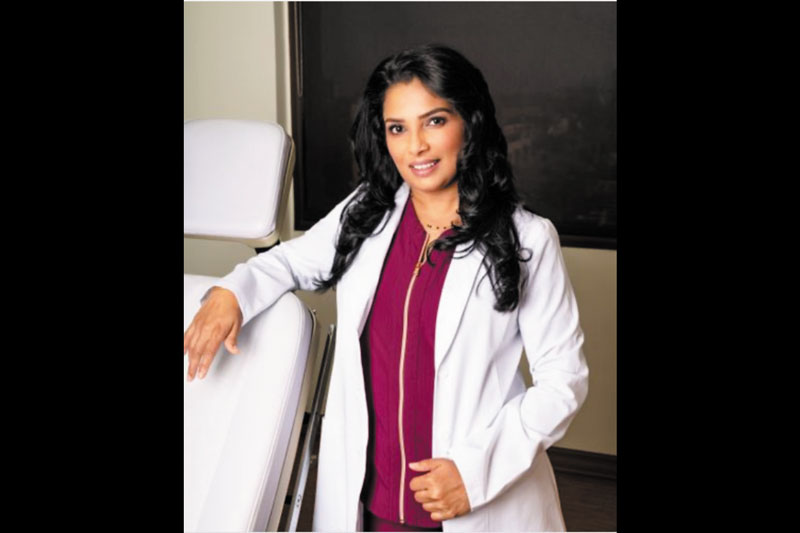 ADVERTORIAL
Licensed Esthetician brings Permanent makeup to local women
Nicola Aulds (Nikki) is a professional skincare and beauty expert with more than 30 years of experience as a certified esthetician, eyelash extension specialist and makeup artist. She operates Blis Esthetics, 10549 Scripps Poway Parkway in Scripps Ranch.
Renowned internationally, Nicola grew up in Sri Lanka, where she started and successfully managed one of that country's largest and most recognized beauty spas/salons. After being featured on numerous television commercials, music videos, fashion shows and becoming "in demand" for wedding venues, she became the recipient of several awards – and in turn, acknowledged in Hong Kong in 1993 and throughout Asia as an industry leader.
Nicola moved to Los Angeles in 1998 and became the sole proprietor of a successful and profitable yoga and massage studio maintaining a variety of private and corporate clients including Universal Studios, Gaiam Fitness Clubs and various chiropractor/medical offices throughout the greater Los Angeles area. She also continued her work as a skin expert and Makeup Artist.
In 2008, she became a full-time Medical Esthetician and manager for a variety of leading day spas and cosmetic surgery centers based in Southern California.
Certified in a variety of facial Eyelash Extension and Permanent Makeup, she upholds a highly professional reputation among clients and peers.
Nicola attended and graduated with distinction from the world renown Napoleon Perlis Academy where she was trained in a variety of makeup styles including high fashion, glamor, day and evening television and photography. This work brought Nicola to the attention of entertainment and fashion industry trendsetters in the Los Angeles area where she worked nonstop in fashion shows and photography sessions.
In 2016, Nicola expanded her services to the San Diego area, quickly establishing herself as a premier beauty and skincare expert, and working with various medical spas in addition to her growing private clients.
Most recently, Nicola managed cosmetic consultations at West Dermatology.
Nicola has a lifetime passion for her work running dynamic corporate e-commerce entities.
After all her years of working in the beauty industry, she moved to San Diego and started her Permanent Makeup and lash studio named BLIS Esthetics which is now located on Scripps Poway Parkway.
Today, Nicola provides the highest quality Permanent Makeup and Lash Extensions to help women look their very best through her services at BLIS Esthetics.
Nicola offers a wide range of Semi-Permanent cosmetic tattoo procedures. She also provides Correction Cover Up Brows for anyone with previous brows work. Other services include Eyelash Extensions, in addition, she provides an array of professional cosmetic threading procedures for the entire face.
Nicola is very passionate about what she does, and loves making women look and feel their beautiful selves.
Blis Esthetics "Brows, Lips & Illuminating Skin"
Website:
blisesthetics.com
Instagram:
@BLIS_Esthetics
Address: 
10549 Scripps Poway Pkwy, B1, Suite A
Email: 
BLISesthetics@gmail.com
Phone:
(619) 333-9510