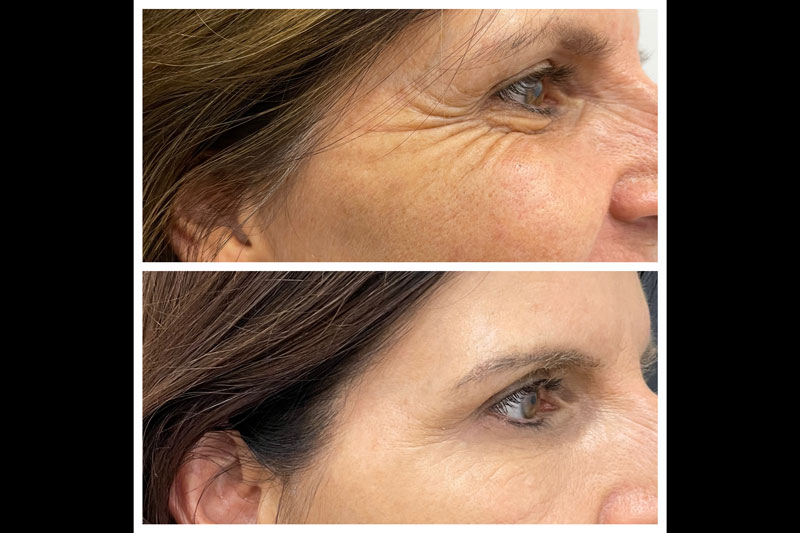 ADVERTORIAL
Refreshing Results with Botox at Synerchi Medical Spa
Aging gracefully in Scripps Ranch is easy with Synerchi Medical Spa. They are a Diamond-level provider of Botox, the go-to treatment for reducing the appearance of fine lines and wrinkles without surgery. With rising demand for non-invasive cosmetic treatments, Synerchi brings this transformative experience to Scripps Ranch Marketplace.
Synerchi is known for their team of experienced and certified medical professionals delivering exceptional results. Clients can trust their Botox treatment at Synerchi will be administered with precision and care.
Benefits of Botox at Synerchi
• Excellent tool for looking and feeling your best
• Treats frown lines, crow's feet, or forehead wrinkles
• Skilled practitioners tailor each treatment for individual concerns
• Stunning results
• Quick, virtually painless experience
• Minimal downtime – perfect lunchtime procedure for busy individuals to enhance natural beauty
Trusted in San Diego for 18 years, Synerchi prioritizes safety and satisfaction. The registered nurses and nurse practitioners adhere to strict medical protocols, ensuring treatments are performed with precision and care. Plus, Synerchi is one of the top 250 Botox injectors in the country. That's a lot of experience! Clients can rest assured that they are in expert hands.
Your Personalized Treatment
Any first treatment at Synerchi includes a good faith exam. This ensures your medical history and goals align with the treatment. Once cleared, your nurse will provide a facial assessment and answer any questions. Clear communication is essential for managing expectations and tailoring a treatment plan. Your nurse will also take photos to compare your results over time. View more before and after photos – www.synerchimedspa.com.
Your individual facial structure and needs are unique! Synerchi's skilled providers customize treatments to achieve natural-looking results that enhance your features. Clients love the safety, expertise and treatment options. Once you try Botox, you just might be tempted to try other treatments Synerchi offers to feel your best.
Ready to rejuvenate your appearance and regain your youthful glow? Contact Synerchi to schedule your consultation. It's as easy as sending a text!
Synerchi Medical Spa
www.synerchimedspa.com
Located in the Scripps Ranch Marketplace
10549 Scripps Poway Pkwy
Suite B1
San Diego, CA 92131
(858) 272-9564