ADVERTORIAL
Takhrai Thai: a family restaurant in the area for 16 years
Takhrai Thai, a local favorite family-owned restaurant, is highly popular for its exquisite cuisine, friendly service and enjoyable atmosphere.
Located at the northeast edge of Scripps Ranch at 12265 Scripps Poway Parkway, Takhrai Thai is the most popular Thai restaurant by far.
The restaurant business has been in the community for more than 15 years.
Why is it so popular?
"It's the best Thai food in town. It's the favorite," said Nikki, the executive chef who has been in the restaurant industry for 25 years. "Come to support our local business."
Scripps Ranch diners rave about the food served here.
"The food is outstanding. We never use MSG," Nikki said.
First of all, the Thai Dumplings are the most popular appetizer.
The Takhrai Thai Spring Rolls are also very popular.
"Never forget the Pad Thai. It is the best in town," Nikki explained. "We also have Drunken Noodles, which is mouth-watering."
The Salmon Fried Rice includes traditional Thai fried rice with salmon, onions, scallions, tomatoes, peas, carrots and egg.
The Seafood Panang Curry dish is another favorite.
"Our special is the Takhrai Lemon Grass Barbecue Chicken," Nikki said.
This includes grilled boneless chicken lightly marinated with lemongrass and other Thai spices, topped with sweet peanut sauce. It is served with a side of garlic sauteed seasoned greens.
Takhrai Thai offers all the popular Thai items, and customers are welcome to explore some of these interesting items from the menu as well: Tiger Cry, East West Steak, Choo-Chi Duck, Pad See-U, Yum Nuah and Crispy Mock Duck.
Dessert selections are highlighted by Mango with Sweet Sticky Rice, and Coconut Ice Cream. Delicious!
Catering and holiday parties
Takhrai Thai provides impressive private and corporate catering. For more details, call (858) 549-1848.
"We provide high quality catering all around the area," Nikki explained.
Not only does the restaurant provide popular catering for offices and businesses, Takhrai Thai is a perfect choice to bring company employees for holiday events and celebrations. It has a private room for company gatherings and holiday parties onsite. Takhrai Thai also has a big patio available.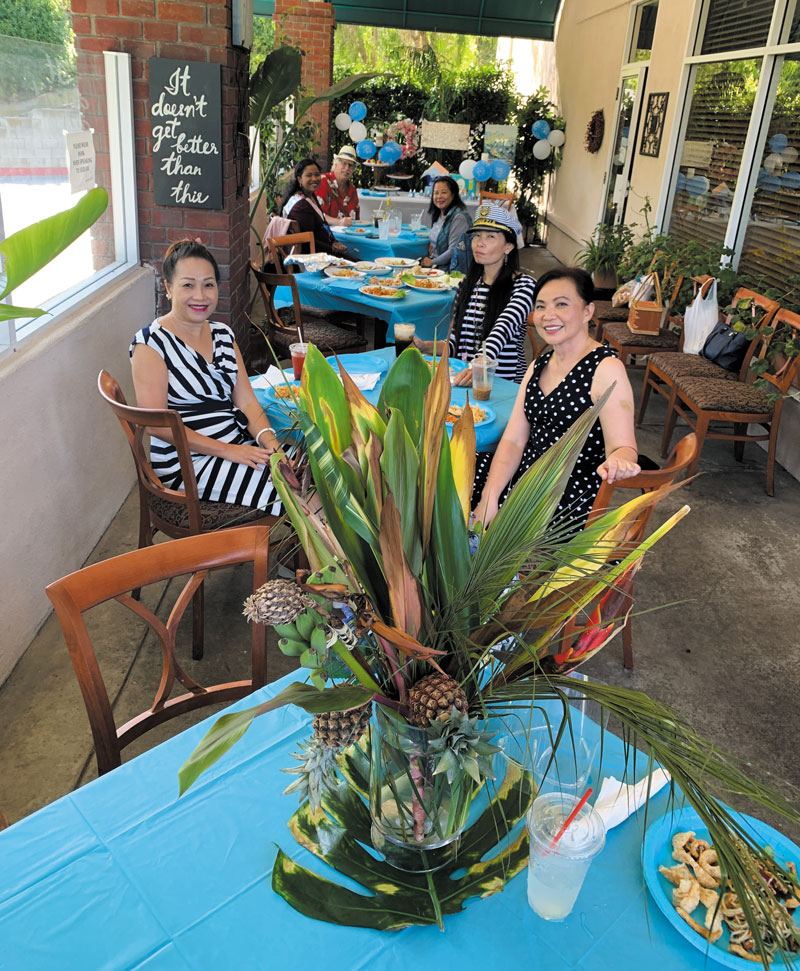 Takhrai Thai
858-549-1848
takhraithai.com
12265 Scripps Poway Pkwy.
Suite 116-118
Hours:
Tuesday-Sunday: 11 AM – 9 PM
Monday: Closed