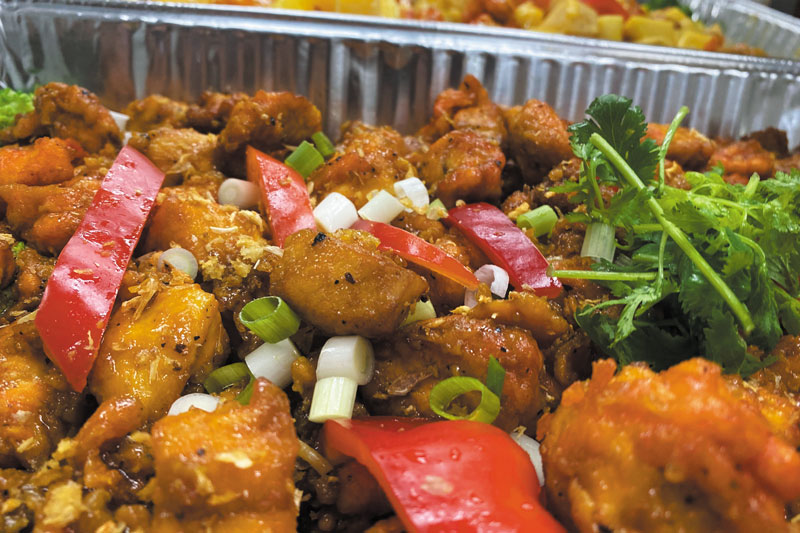 ADVERTORIAL
Takhrai Thai's chef has been a restaurateur for 25 years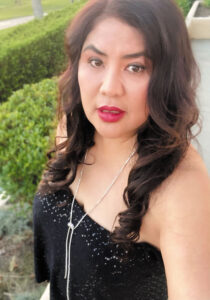 Takhrai Thai is a favorite San Diego restaurant not only for lovers of Thai cuisine, but for any fan of scrumptious dining.
Nikki, the executive chef and manager, has run three restaurants over 25 years and now focuses all her energy on Takhrai Thai, which is located at the northeast edge of Scripps Ranch at 12265 Scripps Poway Parkway.
Local customers rave about the food served here.
"Customers say we have the best Pad Thai noodles in town," Nikki said.
"I highly recommend the Pra Ram," she added. "It's a popular dish for the peanut lover. Delicious!"
This item consists of steamed spinach with carrots and broccoli, topped with peanut sauce and crushed peanuts.
Takhrai Lemongrass BBQ is another one of the favorites. This dish consists of grilled boneless chicken lightly marinated with lemongrass and other Thai spices, topped with sweet peanut sauce.
"That's a dish with lots of peanut sauce. People love that one," Nikki said.
Takhrai Thai offers all the popular Thai items as well as some that are not as well known. The offerings are as fun to say as they are to taste. Examples include Tom Yum soup; Larb, Yum Nuah or Yum Ta-Lay salads, Massaman Curry; Pad See-U or Pad Woon Sen noodle dishes; Pad Prik King and Pad Ga Prow.
Takhrai Thai also provides impressive private and corporate catering. For more details, call (858) 549-1848.
Nikki received her Master's in Finance and had a 15-year professional career in the financial industry. She held executive advisory positions for the World Trade Center in Bangkok, Thailand. She worked in Commercial Real Estate at the Siam Commercial Bank, and was the Senior Asset Manager at Goldman Sachs. In addition, she held asset management positions at BBC Asset Management Co. and SAM Asset Management Co. in Thailand. She moved to San Diego and opened her first restaurant in National City, then another in Carmel Mountain before opening Takhrai Thai.
Nikki is an active member of her community. She founded the Thai American Chamber of Commerce San Diego in 2018, and presides over its operations. She was invited to collaborate with the World Central Kitchen, an international organization that provides support and relief for those affected by natural disasters. Nikki was one of the chefs joining the efforts to provide food assistance for victims of the wildfires that struck Maui, Hawaii. Nikki was recently named a Power Woman San Diego 2023 Honoree.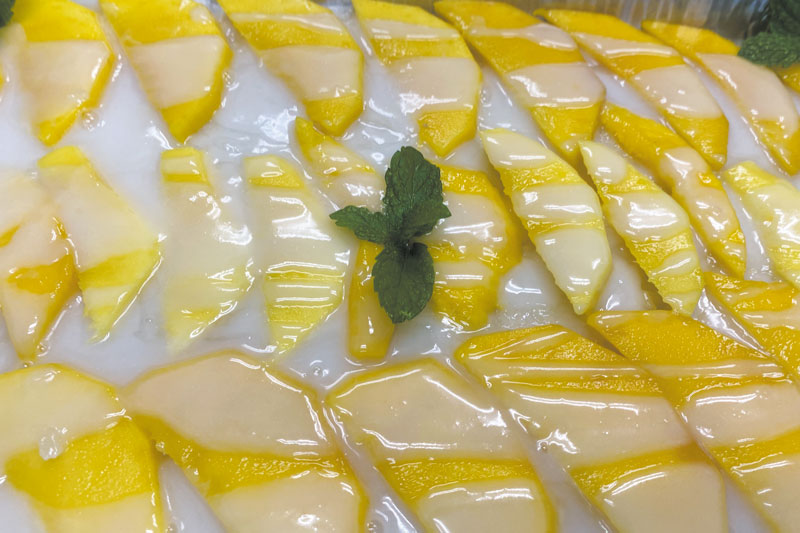 Takhrai Thai
858-549-1848
takhraithai.com
12265 Scripps Poway Pkwy.
Suite 116-118
Hours:
Tuesday-Sunday: 11 AM – 9 PM
Monday: Closed