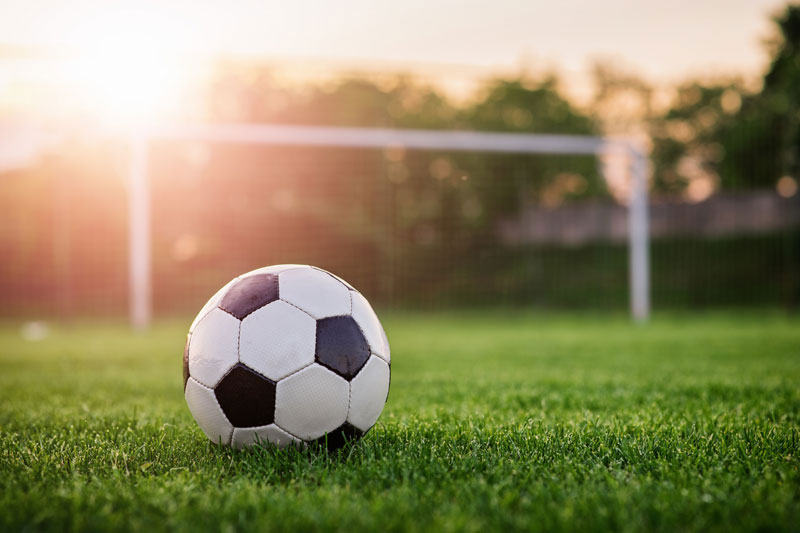 Boys soccer continues despite obstacles
By Hector Trujillo
With high school athletic programs across the state allowed back on the field – the Scripps Ranch High School mens soccer team continues to plug along and put its best foot forward despite continued uncertainty.
The Falcons have lost some close matches to start the season, but the team, led by head coach Hans Witzell, understands that just being out there competing is a positive.
"Obviously, COVID has been tough on everyone," Witzell said. "Our season normally starts in late November – and we are just starting in early April, but the players are ready and enjoying our return to competition."
The team started the season on the right foot with a 2-0 home victory over San Marcos High School on March 30, followed by a 4-2 loss to University City High School on April 6 in the team's first of a six-game road span. The Falcons were back on the pitch two days later earning a well-deserved 0-0 draw against a tough San Diego High School. SRHS was on the road for its April 10 match against Saint Augustine High School, falling by a score of 5-1, followed with a gut-wrenching 4-3 defeat to Hoover High School on April 13.
"We have many tough games," Witzell said. "Nate Robinson is our captain and has a few assists. We have two solid senior goalkeepers."
Scripps Ranch hopes to close the season strong with four of its last five matches being at home starting with rematches against `Hoover High `School on April 26 and Coronado High School on May 4, with a game against Patrick Henry High School in between on April 27.
The Falcons close the regular season against Mission Bay High School on May 6 and a game against Patrick Henry on May 13.
"We hope to challenge for the Eastern League title," Witzell said.