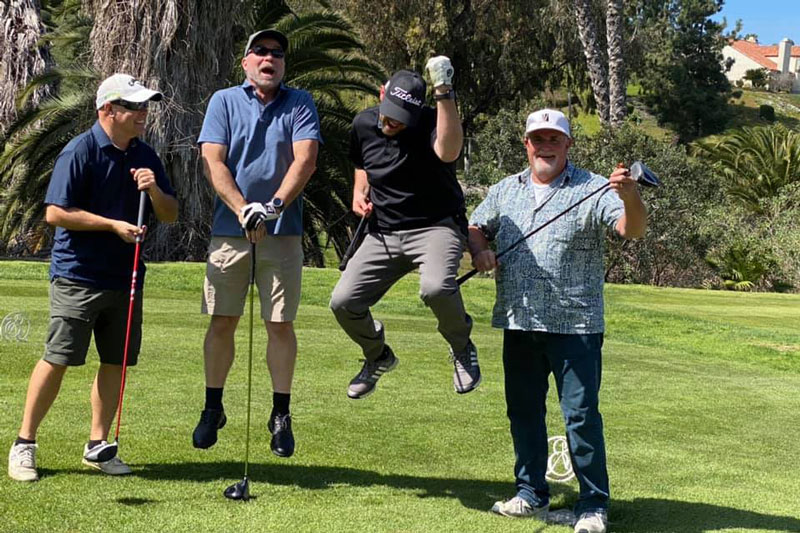 Cafagna Memorial Golf Classic set for April
The Poway Chamber of Commerce will hold the eighth annual Mickey Cafagna Memorial Golf Classic on Friday, April 16, at the Rancho Bernardo Inn, 17550 Bernardo Oaks Drive. The event will include golf and lunch, games and drawing prizes, as well as a virtual silent auction.
The Mickey Cafagna Memorial Golf Classic was established to honor Mickey Cafagna, former Mayor of Poway. He was one of the most loved and respected elected officials in the city's history, and distinguished himself by his thoughtful leadership and enthusiastic support of numerous nonprofit organizations.
In keeping with Cafagna's charitable spirit, a portion of this year's profits will be donated to the Poway Performing Arts Company (PowPAC), Poway's community theatre. The Poway Performing Arts Company is Poway's only community theatre, established in 1981 with its home in the center of Poway at the Lively Center on Poway Road.
The golf tournament is open to the public and players of all levels are welcome. More information, including registration and sponsorship options, are available at www.birdease.com/PowayChamber. Contact the Poway Chamber office with inquiries at chamber@poway.com.
The Poway Chamber of Commerce is a private 501(c)6 not-for-profit membership organization that works to strengthen prosperity for members and the business community by providing leadership, education and advocacy.