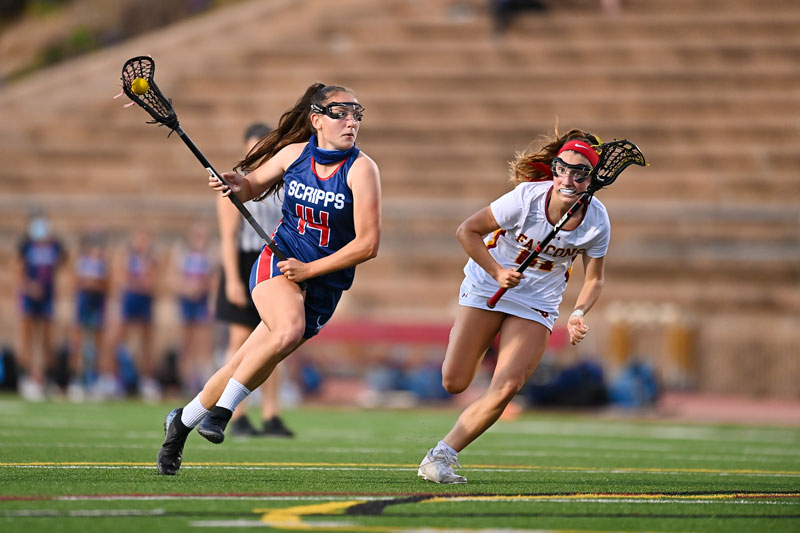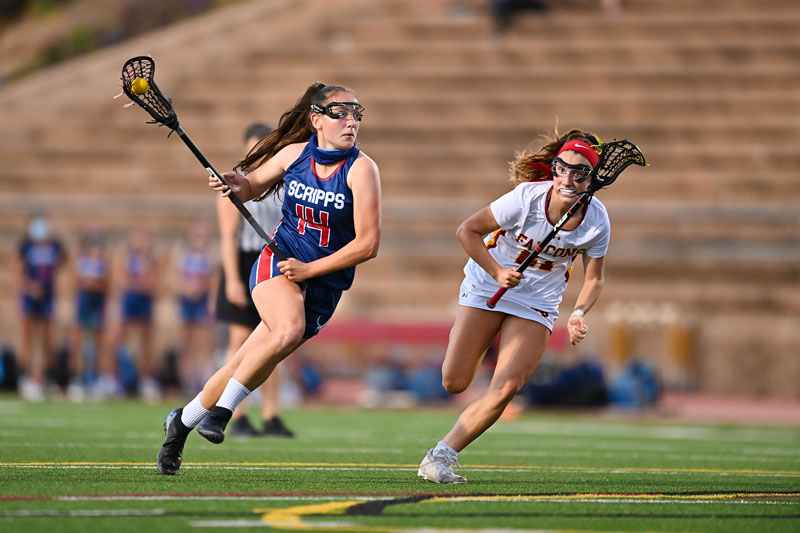 Lacrosse team on hot streak
The 2021 Scripps Ranch High School (SRHS) varsity female lacrosse team is making a name for itself.
Earning a prestigious rank of number 4 in the state this year, the team is right behind rival La Jolla High School as of May 1.
Last week, Scripps Ranch High defeated Torrey Pines High School 9-3 on April 29, and beat Coronado High School 19-2 on May 1. Most of the SRHS wins have been by a large margin this season as the Falcons' scoring machine is in high gear.
Next, SRHS is scheduled to play Cathedral Catholic High School at home on May 5 with a 7 p.m. start. The team is set to take on highly-ranked La Jolla High in La Jolla for what should be an excellent contest on May 7 with a scheduled 7 p.m. starting time.
Photos on this page are from the victory over Torrey Pines High. Photos by Justin Fine. Visit justinfine.com.