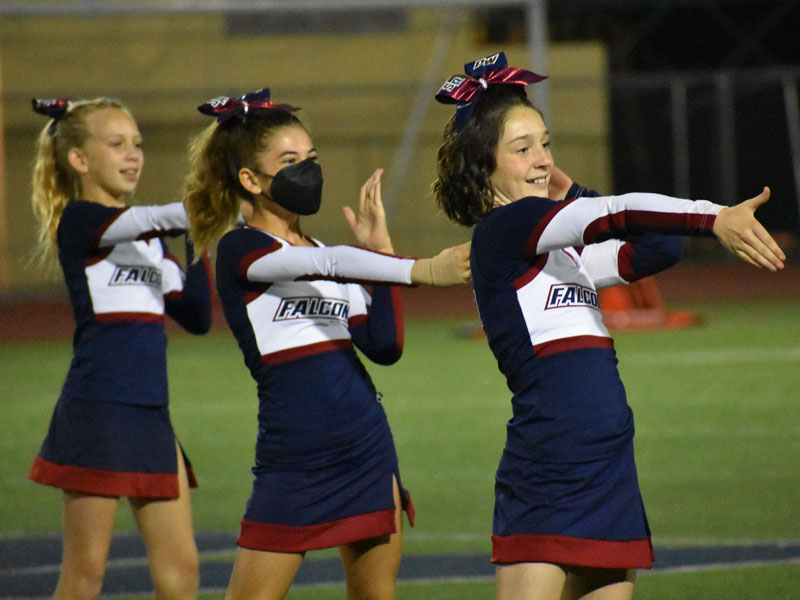 Another great cheer performance
The Pee Wee Cheer team from the Scripps Ranch Pop Warner Football and Cheer Association not only performed another wonderful halftime routine, but roused the crowd during the Nov. 13 12u Scripps Ranch semi-final playoff game against the Rancho Hills Titans in Scripps Ranch.
The cheer squad urged their home team to victory and then formed a lane for the players to pass through after the postgame handshake with the opposing team, adding a wonderful demonstration of pageantry – topping off a wonderful evening of football and spirit.
Photos by John Gregory.