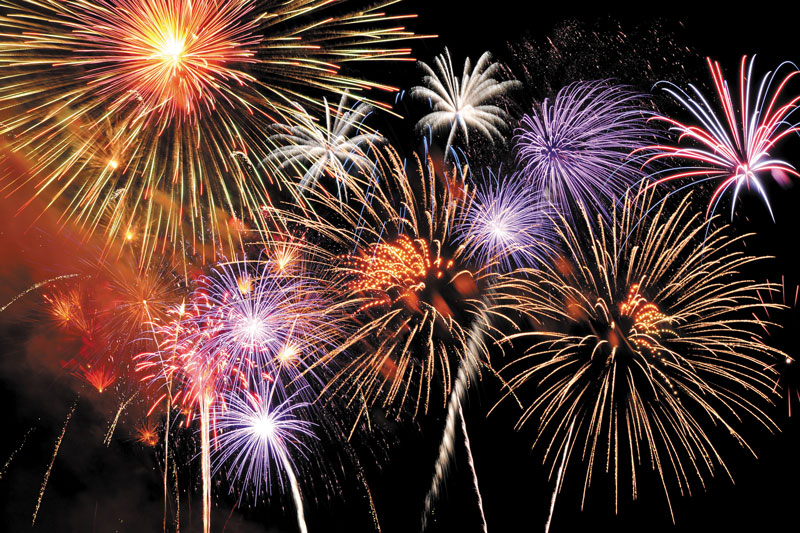 Scripps Mesa Fireworks suffer late cancellation
In a last-minute announcement, the Scripps Mesa Fireworks organization has declared that this year's Fourth of July fireworks display would not be held even though its previous announcements stated that the display would be held on July 4, following its cancellation in 2020 due to the coronavirus pandemic.
This year's display was canceled because an inspection of the site from which the fireworks would be launched – the campus of Mira Mesa High School – determined that "roofing material on the buildings that could be damaged during the show" caused liability concerns, according to the announcement. Certain structures on the campus recently underwent physical improvements. The construction caused Scripps Mesa Fireworks unexpected obstacles in the form of additional permitting this year, but the organization thought everything had been cleared for the Fourth of July display. However, the fireworks company did not approve the site upon recent inspection for this year's display.
Here is the full press release from Scripps Mesa Fireworks regarding this new turn of events.:
It is with great disappointment that the Mira Mesa Town Council and Scripps Mesa Fireworks announce the cancellation of the 2021 Fourth of July Fireworks Show. This announcement unfortunately comes barely one week after the proclamation that the show would return over Mira Mesa High School.
Although a launch site on the school campus had been approved by all necessary parties, a subsequent inspection revealed roofing material on the buildings that could be damaged during the show. This caused the pyrotechnics company to reject the selected location due to liability concerns. Other locations within the school grounds were identified, but each posed a significant risk to the recent improvements made to the campus and therefore, could not be approved for the show.
Despite a frantic search for a more suitable location within the Scripps Ranch and Mira Mesa communities by representatives from Mira Mesa Town Council, Scripps Mesa Fireworks, Councilmember Chris Cate's Office, the Office of the Mayor of San Diego, San Diego Unified School District, and San Diego Parks and Recreation, no viable location could be found.
"I am devastated that we must make this decision to cancel the show after we were certain that the show would return. I'm hoping that what we have learned in the last week will help us in the production of a show for 2022," states Scripps Mesa Fireworks President Michael Spencer.